7TH RESEARCH FRAMEWORK PROGRAMME
ESPOIR
European clinical study for the application of regenerative heart valves
Transplanting a heart valve that is not rejected, lasts a lifetime and, for children, even holds the potential to grow with the patient – this was the aim of the "European clinical study for the application of regenerative heart valves" (ESPOIR), which started on 1 January 2012 under the direction of Hannover Medical School (MHH). The European Union (EU) supported the project with 5.2 million euros over five years. In addition to MHH, seven large European children's cardiology centres participated in the study. A total of 121 patients were treated within the ESPOIR clinical trial. The human donor valves were supplied by two tissue banks: the German Society for Tissue Transplantation (DGFG) and the European Homograft Bank (EHB). Corlife, a MHH spin-off, processed the donor valves. Leibniz University Hannover was responsible for the administration and organisation of the study.
Video about the project: wissen.hannover.de/Revolution-aus-dem-Labor
REDUCTION
Reducing Environmental Footprint based on Multi-Modal Fleet management System for Eco-Routing and Driver Behaviour Adaptation
REDUCTION focused on advanced solutions that combine vehicular technologies with information and communication technologies for the management of multi-modal fleets, in order to reduce their environmental footprint. REDUCTION aimed at combining vehicular and ICT technologies for collecting and analysing historic and real-time data on driving behaviour, routing information, and the associated carbon emissions measurements. REDUCTION's main objectives were: 1. Optimizing driving behaviour: Supporting effective decision making for the enhancement of drivers' education and the formation of effective policies on optimal traffic operations (speeding, braking, etc.), based on the analytical results of the data that associate driving-behaviour patterns with CO2 emissions; 2. Eco-routing: Suggesting environmental-friendly routes and allowing multi-modal fleets to reduce their overall mileage automatically; and 3. Support for multi-modality: Offering a transparent way to support multiple transport modes and enabling co-modality.
NEUROBID
NEUROscience on Barriers In Development
The NEUROBID project was designed in recognition of the growing evidence that neurodevelopmental aspects are a key component of many neurologic disorders not only among children, but also among adults. As a small/medium-sized collaborative research project NEUROBID brought together academic and small company researches from the overarching fields of developmental neurobiology and blood-brain barrier (BBB) research, and a wide range of interdisciplinary technical and specialist expertise. The major aims of the NEUROBID consortium were to understand the BBB in the developing brain (i) to improve understanding of neurological disorders in infancy and those in adults with developmental antecedents and (ii) to develop novel drug delivery strategies to the brain for large molecules.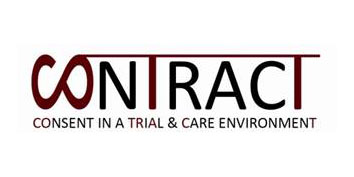 CONTRACT
Consent in a Trial and Care Environment
CONTRACT supported translational research projects – both ongoing and upcoming. It developed a multidisciplinary approach in delivering facts and figures on different approaches to informed consent. In order to achieve this, the consortium circulated a questionnaire directed to the partner projects, working with vulnerable patients. At the end of the project a helpdesk was established, which offers advice to projects on issues of informed consent, it also offers a ready-to-run data-protection-framework and provides a help forum for informed consent and data protection in translational research.
LEPAS
Long-run Economic Perspectives of an Aging Society
The EU project LEPAS under the direction of coordinator Professor Holger Strulik from Leibniz University Hannover, applied the biological process of individual aging, which is understood as the gradual deterioration of the functions of body and mind, to modern dynamic macroeconomics. For European countries are united by the common phenomenon of the rapid ageing of the population.
Professor Strulik and his team therefore investigated in a theoretical and quantitative manner how ageing affects health and productivity. The researchers studied the impact of an ageing population on education, investment in economic growth, competitiveness, and well-being of EU Member States by using models of endogenous economic growth.

LiWA
Living Web Archives
Today, the World Wide Web plays a central role in our information society, providing information on virtually all areas of interest. The task of web archives was to preserve this rich source of information for the future.
The aim of the LiWA project was to transform classical website archives into "living" web archives. The project developed next-generation web archiving techniques that raise fidelity, coherence, integrity and interpretability to the next level.
CONTACT PERSON
Gina Di Dio
Administrative/Technical Staff
Address
Brühlstraße 27
30169 Hannover