Forward-looking research - practical developments
Leibniz University Hannover is characterized by excellent research and development. Leibniz University therefore also presents the latest innovative developments and future-oriented research results at leading international industrial and trade fairs. The university is represented at the Hannover Messe and leading trade fairs such as Labvolution. There, it takes the opportunity to intensify its contacts and cooperation activities with industry and other research institutions.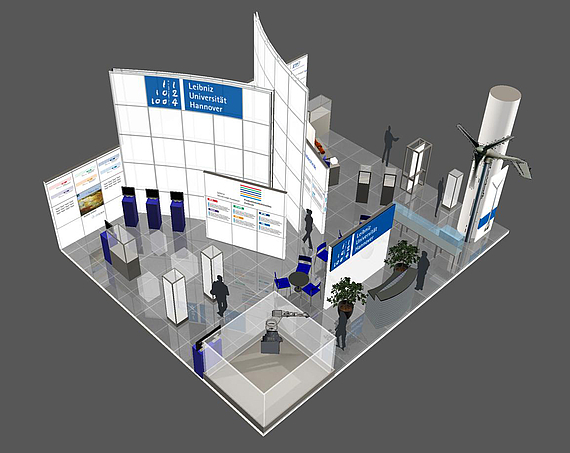 At Hannover Messe, Leibniz University Hannover is represented at the joint science stand of the state of Lower Saxony. Here and at other trade fairs, institutes and spin-off companies present themselves at the joint stands of Lower Saxony.
Contact person
Dr. Martina Venschott
Management

Address
Brühlstraße 27
30169 Hannover