Engineering and Business Administration
(Bachelor of Science)
Profile
Course type
Undergraduate studies (1 Subject bachelor)
Standard Course Duration
6 semesters
Course Start
Winter semester
Primary Language of Instruction
German
Language Requirements
German HZB:
none
International application:
German C1
Find out more
Admission
Restricted admission
Short Description
What is the best way to link the technical perfection and marketability of products? Thanks to the combination of Engineering and Business Administration, students address a wide range of topics at university and later in their professions. Graduates of this degree programme are capable of analysing problems of an economic and technical nature, helping them to resolve such issues. They learn the knowledge and skills required to act as intermediaries between engineers and economists and to overcome communication problems between them.
In the Bachelor's degree programme in Engineering and Business Administration at Leibniz Universität Hannover, students learn in parallel the foundations of Mechanical Engineering, Electrical Engineering, Business Administration and Economics. Students acquire the foundations and conceptions of Engineering and Business Sciences, and are able to apply these independently in practical situations. This makes them sought-after employees in the private sector, particularly when it comes to activities where engineering meets business.
Students receive a broad, scientifically grounded education that is linked to practical application. 60% of the courses are taken in engineering subjects from the areas of Mechanical Engineering and Electrical Engineering; the remaining 40% are taken in Economics.
Areas of Focus
At the start of the degree programme, students take compulsory courses in both areas of engineering, enabling all first-year students to gain extensive insight into both subjects. In the fifth semester, students then select one of the three technical specialisations: "Digitisation and Automation", "Power Engineering" or "Production Technology". The economics part involves subjects in Business Administration and Economics.
Course Content
In addition to Mathematics, students take compulsory modules in the area of Mechanical Engineering, involving Engineering Mechanics, Materials Science, Construction and Thermodynamics, and in Electrical Engineering, involving Foundations, Foundations of Digital Systems, Physics and Computer Science. In addition, they take compulsory modules in Business Administration and Economics. In the fifth semester, students then additionally select their technical specialisation, followed by the Bachelor's thesis, which is written in the sixth semester.
Semester
Betriebswirtschaftslehre
Volkswirtschaftslehre
Maschinenbau
Elektrotechnik und Informatik
Mathematik und Physik
1

BWL I (6 LP)

Einführung in die BWL
Unternehmensführung und -gründung

VWL I (6 LP)

Einführung in die Volkswirtschaftslehre

Technische Mechanik

Technische Mechanik 1 (5 LP)

Elektrotechnik

Grundlagen der Elektrotechnik: Netzwerke (6 LP)

Mathematik

Mathematik für Ingenieure 1 (8 LP)

2

BWL II (8 LP)

Technische Mechanik

Technische Mechanik 2 (5 LP)

Elektrotechnik

Grundlagen der Elektrotechnik: Felder (8 LP)
Labor Grundlagen der Elektrotechnik: Netzwerke (2 LP)

Mathematik

Mathematik für Ingenieure 2 (8 LP)

3
BWL III (8 LP)

Investition und Finanzierung
Kapitalmarkttheorie

Werkstoffkunde (5 LP)

---

Konstruktion (5 LP)

Grundzüge der Konstruktionslehre
Konstruktives Projekt

Grundlagen digitaler Systeme (5 LP)

Grundlagen digitaler Systeme

Mathematik

Numerische Mathematik (6 LP)

---

Physik

4

BWL IV (12 LP)

Externe Unternehmensrechnung
Interne Unternehmensrechnung
Unternehmensbesteuerung

---

BWL V (8 LP)

Operations Management
Informations Management

VWL II (8 LP)

Physik

5

VWL III (8 LP)

Thermodynamik (5 LP)

Thermodynamik im Überblick
Thermodynamik-Labor

Informatik (5 LP)

Grundzüge der Informatik und Programmieren

5 und 6

Technisches Vertiefungsfach (15 LP)

3 Wahlpflichtmodule à 5 LP aus

Produktionstechnik,
Energietechnik oder
Digitalisierung und Automatisierung

6

VWL V (8 LP)

Öffentliche Finanzen
Arbeitsökonomik

Bachelorarbeit mit Präsentation (15 LP)
Recommended Abilities
Prospective students should have the capacity to think pragmatically and realistically, and should possess analytic skills. They should also have an interest in science and technology. Mathematical and statistical methods are fundamental to the course. Since business processes are shaped by people, students also require good social and communication skills. Foreign language skills are recommended but not essential.
Career Opportunities
Industrial engineers analyse economic and technical problems, and help to resolve them. On the labour market, there is an increasing demand for industrial engineers at management level, in areas such as production planning and production control, product development, procurement and logistics, sales, and in the controlling of industrial enterprises. Additional areas of employment can be found in the public sector, in service industries and commercial enterprises.
Possible Further Degree Programmes
Under certain conditions, admission to the following Master's programme is also possible. More detailed information can be found in the respective admission regulations. If you have any questions, please contact the course advice of the desired Master's programme:
Admission requirements and application
Admission Requirements
The exact admission requirements can be found in the admission regulations:
Application Deadlines
First-year students (Application for the first semester is only possible for the winter semester)
Applicants from Germany and other EU countries: June 1st – July 15th of the year
Applicants from outside the European Union: April 15th – May 31st of the year (

application via uni-assist

)
Applicants who have passed the assessment test (Feststellungsprüfung) of a German foundation course (Studienkolleg): 01.06.-15.07. of the year
Students resuming their studies and transfer students (application in a higher semester)
Everyone: June 1st – July 15th of the year for the winter semester
Everyone: December 1st – January 15th of the year for the summer semester


You want to apply?
Wirtschaftsingenieur/-in (B.Sc.) - Marcia und Leon erzählen vom Studium
Click the link "play video" to activate. Please note that activating the video will result in transfer of data to the respective provider. Further information can be found in our privacy policy
Play video
Do you have questions about studying? We are happy to help!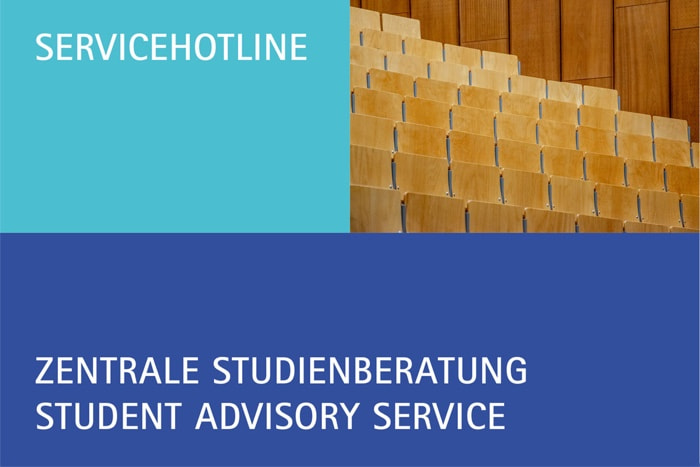 Student Advisory Services
Address
Welfengarten 1
30167 Hannover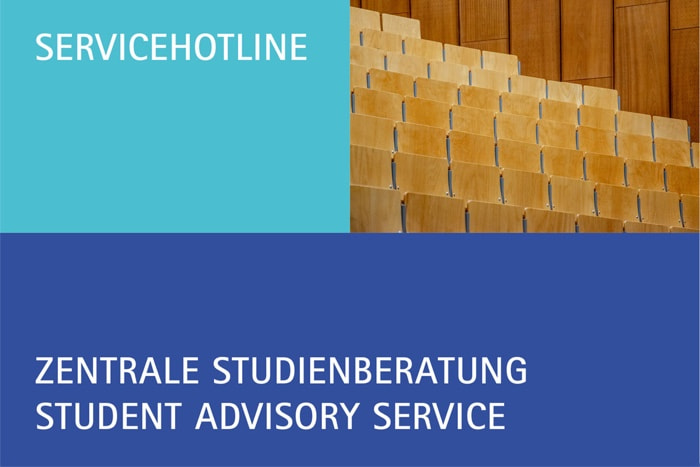 Student Advisory Services
Address
Welfengarten 1
30167 Hannover