German Studies as subject in the Bachelor's degree programme in Special Needs Education
(Bachelor of Arts)
© Mandy Dröscher-Teille, LUH
Profile
Course type
Undergraduate studies (2 Subjects bachelor)
Standard Course Duration
6 semesters
Course Start
Winter semester
Primary Language of Instruction
German
Language Requirements
German HZB:
none
International application:
German C1
Find out more
Special Requirements
The proof of a special educational internship or equivalent practical work in educational work with people with disadvantages or disabilities is compulsory.
Admission
Restricted admission
Short Description
German Studies is offered as a second subject (or supplementary teaching subject) within the bachelor's programme Special Needs Education. As first subject Special Needs Education is studied. The first two semesters are reserved for the contents of the first subject. The courses of the second subject will be added by the third semester.
The Bachelor's degree programme in Special Needs Education enables students to choose whether they wish to focus on school-based or non-school-based activities. Students who choose the school-based focus may select German Studies as their second subject; those interested in the non-school-based direction can take Applied Linguistics as their second subject.
German Studies as a second subject involves introductory modules from the areas of literary studies, linguistics and German teaching, totalling 30 credit points. The modules provide an introduction to key working techniques and an initial overview of the methods, topics and theories of the subject. At the same time, the modules constitute the basis for independently exploring specialist issues and prepare students for a later transition to the Master's degree programme in Special Needs Education for Schools with German Studies as the second subject.
The special feature of this programme is the way in which the seminars and lectures are designed: whereas individual courses in the subject of German Studies are tailored towards issues relating to special needs education, in all other courses students are taught together with students on teacher training courses for grammar schools and technical education. This gives them ample opportunity to practice the forms of cooperation that will be part of their future everyday working Environment.
Further information on the website of the programme German Studies
Areas of Focus
Introduction to genre-specific textual analysis
Language teaching
Literature teaching
Morphology
Overview of periods of literary history
Phonetics and phonology
Semantics and pragmatics
Syntax
Working techniques in literary studies
Course Content
The first academic year is dedicated to content from the first subject – Special Needs Education. Courses in the teaching subject – German – are taken in addition from the second academic year onwards.
Students embark on the subject in the 3rd semester via module L1 Introduction to Literary Studies, which comprises an overview lecture on pivotal methods, topics and theories as well as a specialisation seminar in which selected aspects from the lecture are highlighted based on the example of a specific author (such as Goethe, Schiller or Kleist).
Module S1 Introduction to Linguistics follows in the 4th semester. This modules revolves around the thematic areas of phonetics, phonology, morphology, syntax, semantics and pragmatics.
Module D1 Introduction to Teaching Methodology follows on from the specialist introductions in the 4th to 6th semesters. Two courses enable students to reflect on the knowledge and skills acquired previously from the perspective of teaching literature and languages.
semester
1
2
3

L1 Introduction to Literary Studies (10 CP)

4

S1 Introduction to Linguistics (10 CP)

D1 Introduction to Teaching Methodology (10 CP)
5
6
Recommended Abilities
Excellent communication skills
Capacity for teamwork and willingness to cooperate
An interest in diagnosis and support prospects
An interest in the foundations of linguistics
Great ability to motivate others
Assertiveness
Career Opportunities
Students take German as a teaching subject with the prospect of studying the Master's degree programme in Special Needs Education for Schools (with German Studies as a second subject) after completing the Bachelor's degree. After completing the Master's degree, graduates have particularly good employment prospects in the following types of school: Special schools, Integrative/inclusive schools

Admission requirements and application
Admission Requirements
The Bachelor's degree programme in special needs education generally is admission restricted.
As second subject some subjects in the Bachelor's degree programme in special needs education are restricted (Applied Linguistics (non-school-based), German Studies (school subject: German), History, Arts, Music, Social Studies and Science ("Sachkunde") and Sports (school subject: Physical Education) and others are admission-free (Protestant Theology (school subject: Protestant Religious Education), Catholic Theology (school subject: Catholic Religious Education) and Mathematics).
The exact admission requirements can be found in the admission regulations:
Application Deadlines
Application dates for a subject combination with at least one restricted subject:
First-year students
(Application for the first semester is only possible for the winter semester)
Applicants from Germany and other EU countries: June 1st – July 15th of the year
Applicants from outside the European Union: April 15th – May 31st of the year (application via uni-assist)
Applicants who have passed the assessment test (Feststellungsprüfung) of a German foundation course (Studienkolleg): June 1st – July 15th of the year
Students resuming their studies and transfer students (application in a higher semester)
Everyone: June 1st – July 15th of the year for the winter semester
Everyone: December 1st - January 15th of the year for the summer semester


You want to apply?
Sonderpädagogik (B.A.) - Milena & Laura erzählen von ihrem Studium
Click the link "play video" to activate. Please note that activating the video will result in transfer of data to the respective provider. Further information can be found in our privacy policy
Play video
Do you have questions about studying? We are happy to help!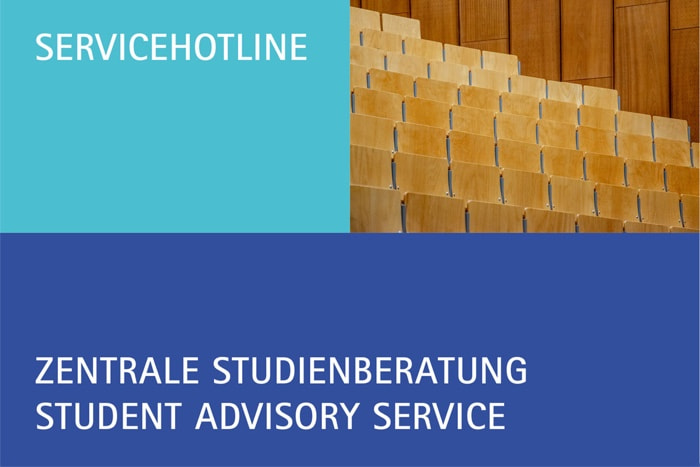 Student Advisory Services
Address
Welfengarten 1
30167 Hannover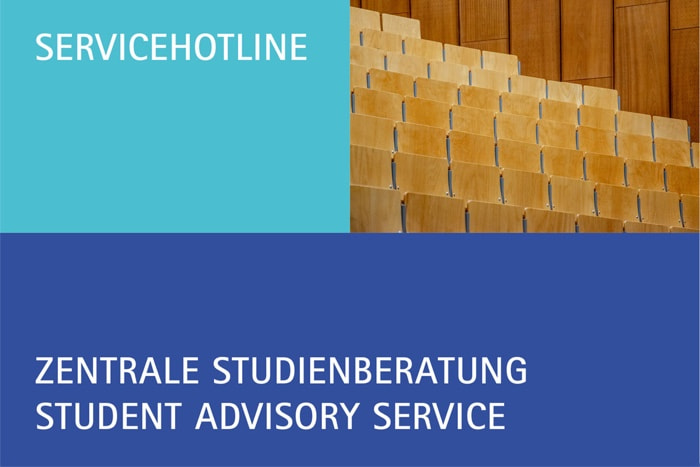 Student Advisory Services
Address
Welfengarten 1
30167 Hannover