History
(Master of Arts)
© Clio,Muse der Geschichtsschreibung,Century Magazine 1892,Wikimedia Commons
Profile
Course type
Postgraduate studies (Master)
Standard Course Duration
4 semesters
Course Start
Winter semester, Summer semester
Primary Language of Instruction
German
Language Requirements
German HZB:
two foreign languages B1
International application:
German C1 AND two foreign languages B1
Find out more
Admission
Restricted admission
Short Description
The Master's degree programme in History, which in Hannover is broadly based, gives students a thorough grounding in theory and methodology and offers courses from all historical ages, from Antiquity to contemporary history, in the compulsory elective area. Students may also specialise geographically: in the history of Africa, Europe, Latin America and the Caribbean. In the compulsory elective module in Public History, students explore the transition of historical cultures and the related frameworks; they also learn various methods of imparting historical knowledge and the problems involved in preparing such knowledge for a wide audience. Consequently, the Master's degree programme offers students the possibility to expand on the basic historical knowledge acquired at the Bachelor's stage and to develop their knowledge by taking specialisations. Students' decisions to undertake practical training or study abroad enable them to develop and hone their (professional) skills at an early stage, setting the path for an academic or non-academic career. Lecturers advise students on their choice of specialisations, enabling them to create a distinct profile that suits their interests and abilities, providing ideal conditions for transition to the world of work.
Further information on the website of the History Department (German language only)
Areas of Focus
a variety of paths towards a profession (semester abroad, practical training, public history)
exploration of the historiographic and theoretical foundations of the subject
four epochal specialisations (from Antiquity to contemporary history) or
geographical specialisations: the history of Africa, and the history of Latin America and the Caribbean
Course Content
The modules offered in the Master's degree programme, which can be combined in many ways, enable students to explore key academic debates and issues in their relevant areas of specialisation on the basis of theories, source analysis and the reading of historical specialist literature. From the first to the third semester, seminars and accompanying research or reading courses give students the opportunity to discuss research literature and methodologies, to operationalise their own issues and to develop hypotheses – in the context of seminar papers. Students practice giving professional oral and written presentations, and receive detailed feedback, which they then implement in the fourth semester, which is set aside for writing and defending their Master's thesis. Lecturers advise students on the choice and coordination of their specialisations, and help them to decide whether they wish to pursue one of the areas of professional skills development in Germany or abroad.
Semester
1
2
3
4

Compulsory modules

Theory and Historiographic Concepts of History

Professional Skills Development

German and European Contemporary History

Master's thesis

Optional modules

Epochal or Geographical Compulsory Elective Module I

Study abroad

Practical training

Public History

Epochal or Geographical Compulsory Elective Module II
Recommended Abilities
Students should have an enquiring mind with the wish to learn about the having-become of familiar and unknown worlds; they should enjoy reading, researching and getting to the bottom of complex issues, and should be interested in the political and economic dimension of contemporary and past societies. Good foreign language skills are also useful (depending on the chosen specialisation) as well as an enjoyment in preparing knowledge for oral or written presentation to others, possibly with the use of media.
Career Opportunities
Graduates are qualified to pursue a wide range of – national and international – professional fields:
International organisations and NGOs
Parliaments, local authorities
University and non-university research institutions (including archive work at senior service level)
Diplomatic service
Museums, memorials and other facilities in the cultural sector
Print media, radio, TV and the digital media
Scientific publishers
Private sector (companies, banks and their archives)
Admission requirements and application
Admission Requirements
An undergraduate degree in a related field of study, such as
For master's degree programmes with restricted admission, places shall be allocated according to the university's own selection procedure, if there are more applicants fulfilling the admission requirements than there are places available. The exact admission requirements can be found in the admission regulations:
Admission and special language Regulations Degree Programme History
Application Deadlines
First-year students (

application from non-EU countries via uni-assist

)
June 1st – July 15th of the year for the winter semester
December 1st – January 15th of the year for the summer semester
Students resuming their studies and transfer students (application in a higher semester)
June 1st – July 15th of the year for the winter semester
December 1st – January 15th of the year for the summer semester
You want to apply?
Do you have questions about studying? We are happy to help!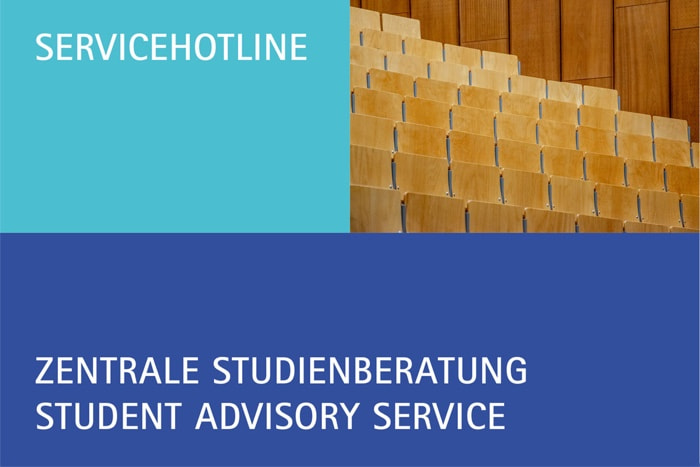 Student Advisory Services
Address
Welfengarten 1
30167 Hannover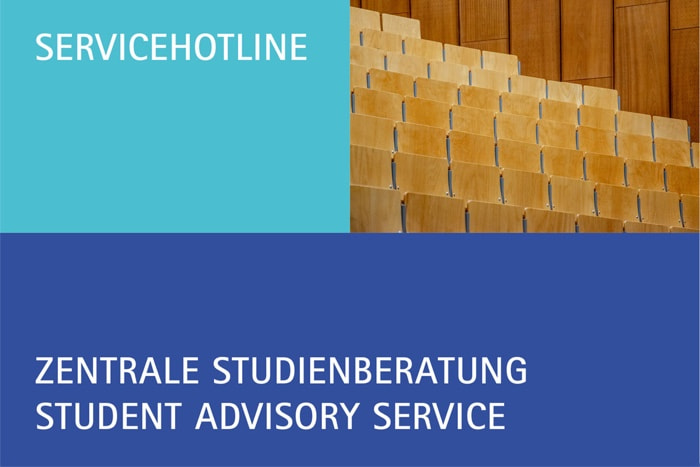 Student Advisory Services
Address
Welfengarten 1
30167 Hannover