Molecular and Applied Plant Science
(Bachelor of Science)
© Naturwissenschaftliche Fakultät
Profile
Course type
Undergraduate studies (1 Subject bachelor)
Standard Course Duration
6 semesters
Course Start
Winter semester
Primary Language of Instruction
German
Language Requirements
German HZB: none
International application: German C1
Find out more
Admission
Unrestricted admission
Short Description
The Bachelor's degree programme in Molecular and Applied Plant Science (BSc MAP) focuses on the fundamental processes and functions of the system of plants and the foundations of plant production (plant nutrition, plant diseases, plant protection, cultivation methods and conditions). In addition, students get a broad general education in chemistry, physics, mathematics, biostatistics and biology. One of the specialist demands is to clarify the facts of molecular and cell biology, and to harness these facts for plant breeding and horticultural applications. In addition, the causes of problems relevant to plant production, ecology and society are explored using scientific approaches, seeking to resolve them. In the last academic year, students can specialize either in the area of basic research-oriented plant biotechnology or in the more applied field of horticultural sciences.
The Bachelor's degree programme in Molecular and Applied Plant Science is a new course based on a combination of previous Bachelor's degree programmes in plant biotechnology and horticultural sciences and is a forward-looking alternative to classical biology studies. At the Faculty of Natural Sciences, the area of Plant Science boasts a combination of expertise that is virtually unique among German universities. The area covers basic research in molecular biology, biotechnology and applications in horticultural production systems. The Bachelor's degree programme in Molecular and Applied Plant Science is the only programme of its kind in Germany that offers this combination of expertise.
Areas of Focus
A grounding in science (chemistry, physics, mathematics, biostatistics and biology)
Intensified training in molecular and applied plant science with both molecular biological/biochemical content and application-related aspects
A good starting point for differentiated life science research in university or non-university areas
Course Content
In order to achieve the goal of providing basic and application-oriented training in molecular and applied plant science, the study concept is structured so that the basics of science are taught in compulsory modules in the form of preparatory courses in the first two academic years, in which students learn the foundations of life science as well as basic knowledge from selected areas of molecular and applied plant science, biology and horticultural sciences. The structure of the modules reflects the fundamental educational idea of learning practical knowledge alongside theory. Students acquire practical knowledge in problem classes, research activities and in the preparation and presentation of scientific issues. In the third academic year, students are free to choose the topic of their Bachelor's thesis as well as their compulsory elective modules, enabling them to specialise to a certain extent and create a distinct profile. The specialisation can be in the direction of a more fundamental degree (majoring in Plant Biotechnology) or a more application-oriented degree (majoring in Horticultural Sciences).
Semester/Bereich
1
2
3
4
5
6
Pflichtmodule





Zellbiologie (6 LP)
Pflanzenphysiologie (6 LP)
Mikrobiologie (6 LP)
Phytomedizin / Ätiologie (6 LP)

Vertiefungsmodul im 3. Studienjahr im Major vor Beginn der B.Sc.-Arbeit (12 LP):

Theoretische oder laborpraktische Ausrichtung möglich
kann auch extern in Firmen oder Forschungseinrichtungen (auch im Ausland) absolviert werden.
Beginn auch im 5. Semester möglich

Genetik (6 LP)
Organische Chemie (6 LP)
Pflanzenzüchtung (6 LP)
Biostatistik (6 LP)
B.Sc.-Forschungskonzeption (inklusive Kolloquium zur Bachelorarbeit) (6 LP)
Botanik (6 LP)
Physik (6 LP)
Biochemie (6 LP)
Pflanzenernährung Bodenkunde (6 LP)
Bachelorarbeit (12 LP)
Anorganische Chemie (6 LP)
Pflanzenproduktion (12 LP)


Biosystemtechnik (6 LP)
Biomathematik (6 LP)
Zoologie (6 LP)
Wahlpflichtmodule


Wahlpflichtbereich 30 LP

mögliches Mobilitätsfenster

Wahlpflichtbereich
Schlüsselqualifikationen

Schlüsselqualifikationen für Studierende der Biowissenschaften (alternativ im 4. Semester) (6 LP)
Schlüsselqualifikationen für Studierende der Biowissenschaften (alternativ im 2. Semester) (6 LP)
Recommended Abilities
An interest in science
An interest in plant science
Although students are not required to complete practical training or an apprenticeship before embarking on the programme, such training, apprenticeships or experience working in the lab or in commercial horticulture are by all means invaluable and worthwhile.
Foreign students must have an adequate knowledge of German corresponding to language level C1 CEFR.
Career Opportunities
The Bachelor's degree in Molecular and Applied Plant Science qualifies graduates to embark on basic research or applied horticultural research, or to undertake commercial plant production.
Work in research departments and institutions of globally operating companies
Work in ministries
A career with small and medium-sized enterprises involved in plant breeding, propagation or production
Possible Further Degree Programmes
Under certain conditions, admission to the following Master's programme is also possible. More detailed information can be found in the respective admission regulations. If you have any questions, please contact the course advice of the desired Master's programme:
Admission requirements and application
Application Deadlines
First-year students (Application for the first semester is only possible for the winter semester)
Applicants from Germany and other EU countries: June 1st – Sept 30th of the year
Applicants from outside the European Union: April 15th – May 31st of the year (

application via uni-assist

)
Students resuming their studies and transfer students (application in a higher semester)
Everyone: June 1st – Sept 30th of the year for the winter semester
Everyone: December 1st - March 31st of the year for the summer semester


Molekulare & Angewandte Pflanzenwissenschaften (B.Sc.) - Chrissi erzählt vom Studium
Click the link "play video" to activate. Please note that activating the video will result in transfer of data to the respective provider. Further information can be found in our privacy policy
Play video
Do you have questions about studying? We are happy to help!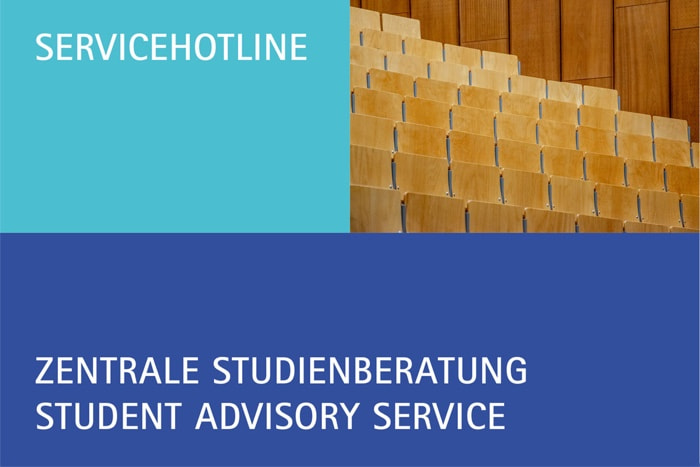 Student Advisory Services
Address
Welfengarten 1
30167 Hannover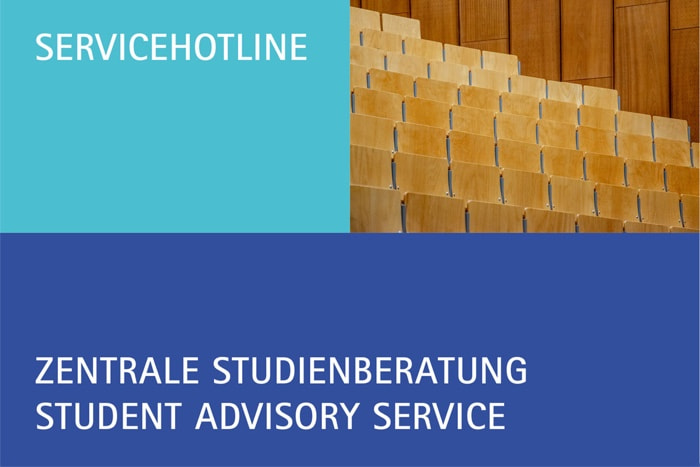 Student Advisory Services
Address
Welfengarten 1
30167 Hannover