Sports as subject in the Bachelor's Teacher Training Course for Technical Education
(Bachelor of Science)
Profile
Course type
Undergraduate studies (2 Subjects bachelor)
Standard Course Duration
6 semester
Course Start
Winter semester
Primary Language of Instruction
German
Language Requirements
German HZB:
none
International application:
German C1
Find out more
Admission
Restricted admission
Short Description
Sports is offered as a teaching subject (or supplementary teaching subject) within the bachelor's programme Technical Education. As first subject, a vocational subject must be studied. Please note the subject combination options.
The general aims of the degree programme are to acquire in-depth knowledge of the field and the ability to work scientifically using subject-specific methods. Graduates are qualified to work in school (after completing a master's degree) or outside of school. A completed bachelor's degree is an admission requirement for the master's degree in teacher training for technical education.
During the degree course, students should gain a differentiated understanding of educational topics and issues in a variety of contexts. Sports science, educational and teaching knowledge and insights combined with abilities and skills in sports activities are of intentional significance here. Skills required of students are knowledge in areas of sports education, social sciences and natural sciences. They gain abilities and skills across the board in their training in sports education and methods.
As students will in future be dealing with very heterogeneous and in part also difficult i.e. conflict-laden learning groups, it is important for them to learn how to react to the situation, to offer a variety of activities and to be prepared to be flexible as far as teaching content is concerned. Classes such as "situational physical activities" and "teaching sports in difficult learning groups" prepare students specifically for this.
Further information on the website of the Institute of Sports Science (German language only)
Areas of Focus
Combined practice and theory (team games, racquet sports, individual sports, further types of sport)
Introduction to sports science
Sports education (e.g. situational physical activities, heterogeneous school groups)
Sport theory in science and the humanities
Course Content
The programme offers many compulsory elective options, the diversity of which would not be illustrated by a concrete example. A more suitable planning tool for students is available in the form of a model study planner under the following link:
Recommended Abilities
Interest in working with young people
Interest in sport-science issues in both science and the humanities
Basic abilities and skills in sports activities
Career Opportunities
The subject sport provides opportunities for practical experience through cooperation with social institutions, sports clubs, sport medicine institutes and professional associations. The main field of professional activity is clearly in schools. For graduates, alternatives to a school career, where a master's degree is required, are activities in professional associations, health insurances, gyms, as self-employed coaches or in open youth and social work.
Possible Further Degree Programmes
Under certain conditions, admission to the following Master's programme is also possible. More detailed information can be found in the respective admission regulations. If you have any questions, please contact the course advice of the desired Master's programme:
Admission requirements and application
Admission Requirements
Some subjects in the Bachelor Teacher Training Course for Technical Education are restricted: Computer Science, English Studies (school subject: English), Food Science, German Studies (school subject: German), Politics, Spanish Studies, Sports.
Some subjects in the Bachelor Teacher Training Course for Technical Education are admission-free: Catholic Religious Education, Chemistry, Colour Technology and Interior Decoration,Electrical Engineering, Mathematics, Metals Technology, Physics, Plant Operations and Manufacturing of Wood Products, Protestant Religious Education and Site Engineering.
Please note that the aptitude test for the subject sport is an application requirement. It must be available at the latest on the 15th of July of each year (cut-off date) for the winter semester. This applies to study beginners as well as to students resuming their studies and transfer students.
The exact admission requirements can be found in the admission regulations:
Application Deadlines
Application dates for a subject combination with at least one restricted subject:
First-year students
(Application for the first semester is only possible for the winter semester)
Applicants from Germany and other EU countries: June 1st – July 15th of the year
Applicants from outside the European Union: April 15th – May 31st of the year (application via uni-assist)
Applicants who have passed the assessment test (Feststellungsprüfung) of a German foundation course (Studienkolleg): June 1st – July 15th of the year
Students resuming their studies and transfer students (application in a higher semester)
Everyone: June 1st – July 15th of the year for the winter semester
Everyone: December 1st - January 15th of the year for the summer semester


You want to apply?
Do you have questions about studying? We are happy to help!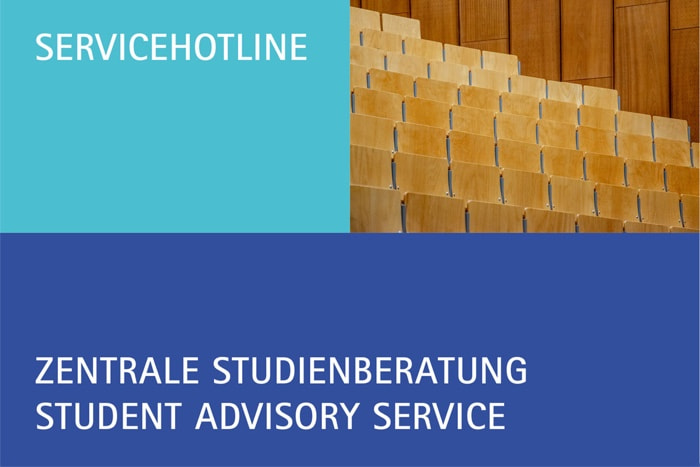 Student Advisory Services
Address
Welfengarten 1
30167 Hannover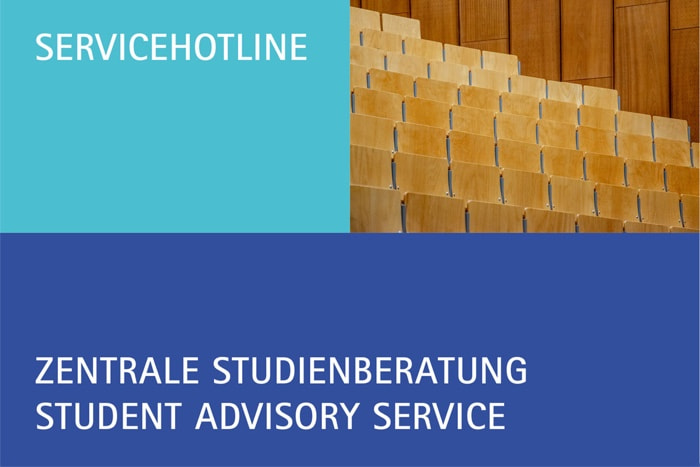 Student Advisory Services
Address
Welfengarten 1
30167 Hannover