With this brochure, Leibniz Universität Hannover invites readers to go on a walk to view the key places closely associated with the University and its history. The brochure also presents some of the University's most interesting characters throughout the ages. Leibniz Universität Hannover, which has its origins in a polytechnic school, gradually combined a number of academic education institutions into one establishment. The brochure also gives an account of the University's history, which goes back over 175 years.


The brochure can be downloaded here: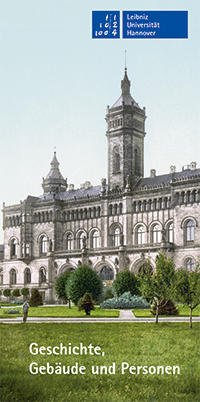 It is also available from Leibniz Universität Hannover ServiceCenter or from Communications and Marketing.