History as subject in the Interdisciplinary Bachelor's Degree Programme
(Bachelor of Arts)
Profile
Course type
Undergraduate studies (2 Subjects bachelor)
Standard Course Duration
6 semesters
Course Start
Winter semester
Primary Language of Instruction
German
Language Requirements
German HZB: none
International application: German C1
Find out more
Admission
Restricted admission
Short Description
The subject history is offered as one of two subjects within the Interdisciplinary Bachelor's Degree Programme. Please note the subject combination options.
The range of courses offered by the History Department covers German and European history, African history as well as the history of Latin America and the Caribbean, focusing on the periods of Ancient History, Medieval History, Early Modern and Modern History / Contemporary History.
In cooperation with extramural institutions, prospective historians pursue practice-oriented elements and experience being involved in historical projects for the first time in institutions such as museums, memorials and archives. This practice orientation enables students to get an idea of the career options they may like to pursue, if they do not want to go into teaching. Regular field trips provide insights into a wide range of cultural history institutions, both in Germany and abroad.
Further information on the website of the History Department (German language only)
Areas of Focus
Practice-oriented training for prospective historians
Foundations for prospective history teachers
The history of Europe since antiquity, global history since the Age of Discovery
Social and cultural history, historical culture
Reflection on historical theory
Course Content
The degree programme is modular, comprising an introductory area and an area of specialisation. The introductory area is compulsory, and is identical for all History students at the Bachelor's level. In contrast, the number of History specialisation modules to be taken in the compulsory elective area depends on whether History is taken as a major or minor subject; it also depends on whether students wish to complete a degree in Teacher Education or prefer to prepare for different a career option as a historian. The latter aspect also plays a role in the placements students need to take as part of the Bachelor's degree programme.
In the five basic modules, students acquire basic historical and methodological knowledge, as well as the skills required to produce scientific work. In the practical module, students gain experience in project work for the first time, e.g. in museums, memorials, archives, newspaper editorial offices or radio stations. The research learning module gives students pursuing a non-school-based specialisation the possibility to explore current scientific work in dialogue with researchers from their subject. The history education elements give students an introduction to the academic discipline of teaching methodology for the subject of History, and enable them to start specialising in research into teaching history.
In the area of specialisation, students select their compulsory elective courses from modules with a different systematic orientation (global history, social history, cultural history, historical culture) and with a different epochal specialisation (Ancient History to Contemporary History).
As part of the Interdisciplinary Bachelor's Degree Programme, students pursuing a non-school-based specialisation are expected to complete an eight-week placement outside school.
Students focusing on teaching must complete a non-school-based placement as well as a school placement, lasting four weeks each.
The Interdisciplinary Bachelor's Degree Programme concludes with a dissertation, written in the major or minor subject, which the student has to defend during an academic discussion in the subject of History.
Recommended Abilities
Students of the subject of History wanting to go into teaching should be equally interested in the specialist subject matter and specialist problems, as well as in issues relating to the individual and social reception and production of history.
The challenges faced in the professional field of "schools and teaching history" call for a great affinity for educational work with children and young people. Rather than acting as "disciplinary specialists in school", history teachers are responsible for developing teaching/learning arrangements that enable students to learn about history.
Outside school settings, students should be interested in tackling ever-new tasks. They should also be good at organising their work, and should be willing to go to great lengths to procure analogue and digital information. It is essential for students to have a good command of spoken and written German, and, at the very least, passive knowledge (the ability to read) one or more modern languages. A general enjoyment of reading and writing is also essential.
Career Opportunities
After completing the Bachelor's stage, Interdisciplinary Bachelor's Degree Programme graduates who want to become teachers must take a Master of Education degree before they can enter the teaching profession.
Historians can generally be found working in politics, culture and business. Graduates with a Master's degree are usually taken on in these professional fields.
Graduates have found work in schools and higher education institutions, institutions of further and continuing education, documentation and publishing, archives, libraries and museums, the Foreign Office, international organisations and the media.
Teaching at grammar schools and comprehensive schools
University and science
Memorials and museums
Libraries and archives
(Cultural) journalism, media (press, publishers, radio, television)
Political institutions, organisations and facilities
Political parties, associations and administrative bodies
Media enterprises
Historic tourism
Possible Further Degree Programmes
Under certain conditions, admission to the following Master''s programme is also possible. More detailed information can be found in the respective admission regulations. If you have any questions, please contact the course advice of the desired Master''s programme:
Admission requirements and application
Admission Requirements
Some subjects in the interdisciplinary Bachelor are restricted (Biology, Computer Science, Performing Arts, German Studies (school subject: German), English Studies (school subject: English), Geography, History, Music, Political Science, Study of Religion (school subject: Values and Norms), Spanish Studies (school subject: Spanish) and Sports (school subject: Physical Education).
Other subjects are admission-free (Chemistry, Protestant Theology (school subject: Protestant Religious Education), Catholic Theology (school subject: Catholic Religious Education), Mathematics, Philosophy and Physics).
The exact admission requirements can be found in the admission regulation.
Note: The admission regulations reflect the legally prescribed subject combinations in the Master regulation of Lower Saxony.
All currently possible subject combinations can be found under "Combinations".
Application Deadlines
Application dates for a subject combination with at least one restricted subject:
First-year students
(Application for the first semester is only possible for the winter semester)
Applicants from Germany and other EU countries: June 1st – July 15th of the year
Applicants from outside the European Union: April 15th – May 31st of the year (application via uni-assist)
Applicants who have passed the assessment test (Feststellungsprüfung) of a German foundation course (Studienkolleg): June 1st – July 15th of the year
Students resuming their studies and transfer students (application in a higher semester)
Everyone: June 1st – July 15th of the year for the winter semester
Everyone: December 1st - January 15th of the year for the summer semester

History (B.A.) - Lena talks about her studies
Click the link "play video" to activate. Please note that activating the video will result in transfer of data to the respective provider. Further information can be found in our privacy policy
Play video
Do you have questions about studying? We are happy to help!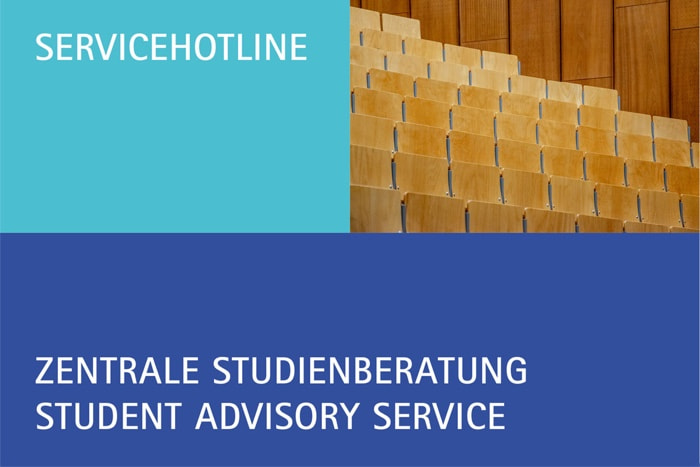 Address
Welfengarten 1
30167 Hannover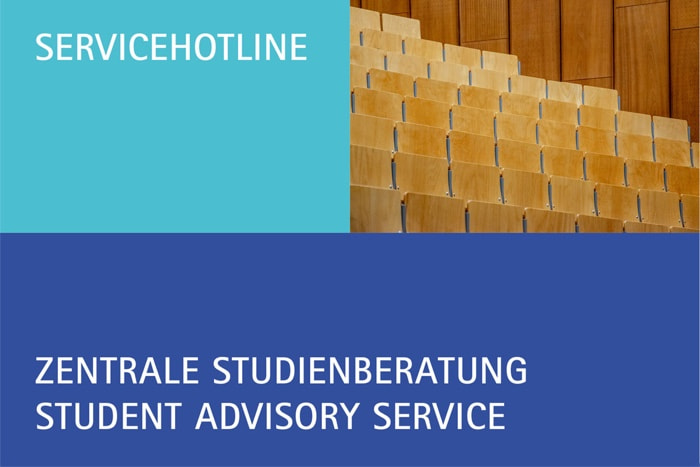 Address
Welfengarten 1
30167 Hannover