IT and IP Law (LL.B.)
(Bachelor of Laws)
© Juristische Fakultät Hannover
Profile
Course type
Undergraduate studies (1 Subject bachelor)
Standard Course Duration
8 semesters
Course Start
Winter semester
Primary Language of Instruction
German, English
Language Requirements
German HZB: none
International application: German C1
Find out more
Admission
Restricted admission
Short Description
The LL.B. degree in IT and IP Law is designed as a four-year programme. It combines established basic legal training with a specialisation in IT and IP law, and also enables students to gain their first experience abroad. Since many areas are governed by European law in these areas of law, experience abroad is highly advantageous. A period abroad at one of the partner universities of the LL.B. programme is an integral part of the course.
IT law, or information technology law, is the law governing the use of information technologies (e.g. the internet). IP law stands for intellectual property law, e.g. copyright and patent law.
Unlike in many other areas of law, the legal situation in IT and IP law cannot be assessed by consulting the law and the relevant case-law. On the contrary, ongoing digitisation has led to a large number of new and unresolved issues. The aim of the degree programme is to enable students to investigate whether existing norms are suitable in a digital context and to find appropriate solutions.
This is the only degree programme of its kind in Germany; it can also be combined well with the study of Law, enabling students to additionally take the State Examination. The postgraduate LL.M. degree programme in IT and IP Law offered in Hannover also offers students the unique possibility to specialise in a future-oriented area.
Areas of Focus
Civil law
European law
Intellectual property law
IT law
Data protection law
Foundations of public law and criminal law
Course Content
The LL.B. degree is designed as a four-year programme, resembling the course sequence of a conventional Law programme 85% of the time.
Students gain a legal grounding during the first four semesters. In addition, a course in IT Law or IP Law is taken each semester. In the third and fourth semesters, these additional courses are delivered in English, preparing students for the second stage.
Students spend the fifth and sixth semesters abroad at one of the partner universities of the LL.B. programme (Rovaniemi (Finland), Fukuoka (Japan), Szeged (Hungary), Paris (France), Wroclaw (Poland) and Málaga (Spain)). During their year abroad, students take at least two courses in IT and IP Law. With the exception of courses in Málaga and Paris, all courses at the partner universities are delivered in English.
In the seventh and eighth semesters, students only take subjects in IT and IP Law. The Bachelor's thesis is written during the recess period between the seventh and eighth semesters. Students take a written and an oral examination at the end of the eighth semester, completing the LL.B. programme.
Semester
Module
1
Einführung in das IT-/ IP-Recht (8 LP)
Einführung in das Bürgerliche Recht (26 LP)
Juristische Methoden (4 LP)
Strafrecht (20 LP)
Verfassungsrecht (16 LP)
2
3
Fortgeschrittenes in das IT-/ IP-Recht (10 LP) (auf Englisch)

Übung im Bürgerlichen Recht für Fortgeschrittene ( 8 LP)

Sachenrecht (4 LP)
Verwaltungs- und Europarecht (16 LP)

Wahlpflichtmodule (70 LP)




4
5
Auslandsaufenthalt (mind. 30 LP)

6
7
Bachelorprojekt (10 LP)
IT-Recht (24 LP)
Geistiges Eigentum (24 LP)
8
Recommended Abilities
Students on the LL.B. degree programme require similar skills to those of law students. This means, in detail:
Analytical thinking and power of abstraction
A distinct feeling for language
Creativity and ingenuity in order to find good arguments and suitable norms
An interest in information technology – technical skills (in particular, programming) are not required!
A good command of English
Career Opportunities
In-house lawyer for a company or authority; particularly in the area of data protection or licence management
Data Protection Officer in a company or authority
In order to enter a "traditional" legal profession, such as state prosecutor, judge or lawyer, however, students need to pass the State Examination.
Admission requirements and application
Application Deadlines
First-year students (Application for the first semester is only possible for the winter semester)
Applicants from Germany and other EU countries: June 1st – July 15th of the year
Applicants from outside the European Union: April 15th – May 31st of the year (application via uni-assist)
Applicants who have passed the assessment test (Feststellungsprüfung) of a German foundation course (Studienkolleg): 01.06.-15.07. of the year
Students resuming their studies and transfer students (application in a higher semester)
Everyone: June 1st – July 15th of the year for the winter semester
Everyone: December 1st – January 15th of the year for the summer semester

IT and IP Law (LL.B.) - Nina talks about her studies
Click the link "play video" to activate. Please note that activating the video will result in transfer of data to the respective provider. Further information can be found in our privacy policy
Play video
Do you have questions about studying? We are happy to help!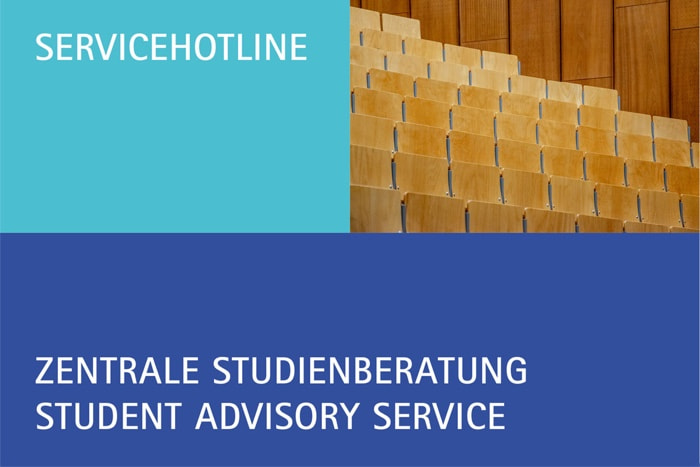 Address
Welfengarten 1
30167 Hannover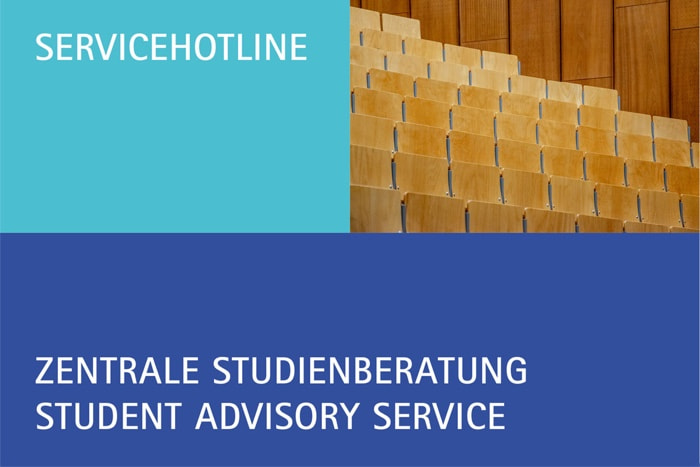 Address
Welfengarten 1
30167 Hannover