Nanotechnology
(Master of Science)
Profile
Course type
Postgraduate studies (Master)
Standard Course Duration
4 semesters
Course Start
Winter semester, Summer semester
Primary Language of Instruction
German
Language Requirements
German HZB:
none
International application:
German C1
Find out more
Admission
Unrestricted admission
Short Description
The interdisciplinary Master's degree programme in Nanotechnology provides students with excellent conditions for future research work. The degree programme is run jointly by the Faculty of Electrical Engineering and Computer Science, the Faculty of Mechanical Engineering, the Faculty of Mathematics and Physics and the Faculty of Natural Sciences. Leibniz Universität Hannover has state-of-the-art facilities for cutting-edge research and high-quality teaching in nanotechnology, owing to the Hannover Production Technology Centre (PZH) and the Laboratory of Nano and Quantum Engineering (LNQE), which was launched in 2010.
Further information for students on the website of the Laboratory of Nano and Quantum Engineering
Areas of Focus
Biomedical engineering
Chemistry
Chemistry of nanomaterials
Laser technology/photonics
Materials physics
Microelectronics and nanoelectronics
Microproduction technology
Course Content
In addition to the compulsory area of expertise in "Methods of Nanotechnology" in which students acquire key methodological knowledge, three optional areas of expertise are chosen as specialisations.
Provision is made for three laboratory practicals in the practical part of the Master's degree programme. Students choose from laboratory practicals in semiconductor technology; solid state physics; colloids and nanoparticles; and microtechnology.
The Master's degree programme is rounded off by courses that students choose from Leibniz Universität Hannover's lecture programme (Studium Generale), enabling them to complete their education to suit their personal interests.
Semester 1

Semester 2

Semester 3

Semester 4

CP

Compulsory area of expertise "Methods of Nanotechnology"

Physical Materials Chemistry
Quantum Structure Devices

12

3 optional areas of expertise

Optional areas of expertise: Chemistry, Chemistry of Nanomaterials, Laser Technology/Photonics, Materials Physics, Microelectronics and Nanoelectronics, Microproduction Technology and Biomedical Engineering

35-45

Optional areas

Optional modules as per module catalogue

(Chemistry, Electrical Engineering, Physics and Mechanical Engineering)

15-25

Studium Generale

Courses worth at least 6 CP.

For the Studium Generale, students are free to choose from the entire range of courses offered at the university, provided that credit points are awarded for the courses in question. These modules are included in the Master's degree programme as ungraded academic achievements.

6

Laboratory practicals

Semiconductor Technology Laboratory Practical

Solid State Physics Laboratory Practical

Microtechnology Laboratory Practical

Colloids and Nanoparticles Laboratory Practical

12

Master's thesis

Master's thesis

6 months

30
Career Opportunities
Graduates with a Master's degree in Nanotechnology who wish to pursue a doctorate find that Hannover offers excellent conditions for further research. In industry, career opportunities are open to graduates in the chemical industry, physics, electronics and semiconductor technology as well as in mechanical engineering. They may also find employment with environmental authorities involved in environmental assessment.
Admission requirements and application
Admission Requirements
An undergraduate degree in a related field of study. The minimum requirement in the previous study programme is at least
15 ECTS credits in mathematics
15 ECTS-LP in one of the subjects chemistry, physics, electrical engineering or mechanical engineering and
at least 10 ECTS-LP in each of the other three subjects.
Further details on admission can be found in the admission regulations.
For master's degree programmes with unrestricted admission, all applicants who fulfil the admission requirements will be admitted a university place. The exact admission requirements can be found in the admission regulations:
Application Deadlines
First-year students
June 1st – July 15th of the year for the winter semester
December 1st – January 15th of the year for the summer semester
Students resuming their studies and transfer students (application in a higher semester)
June 1st – July 15th of the year for the winter semester
December 1st – January 15th of the year for the summer semester
You want to apply?
Do you have questions about studying? We are happy to help!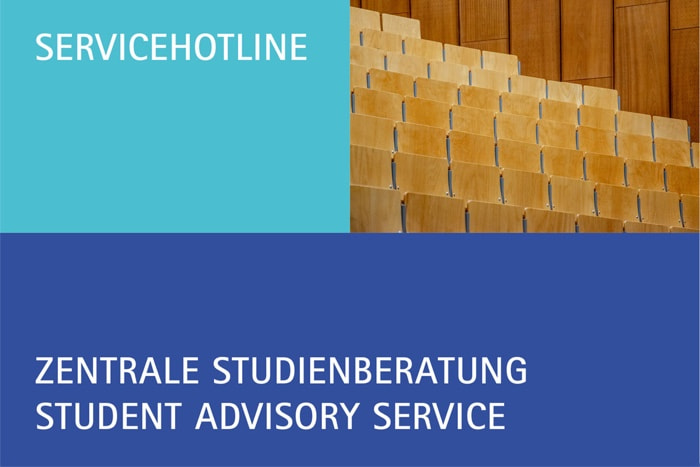 Student Advisory Services
Address
Welfengarten 1
30167 Hannover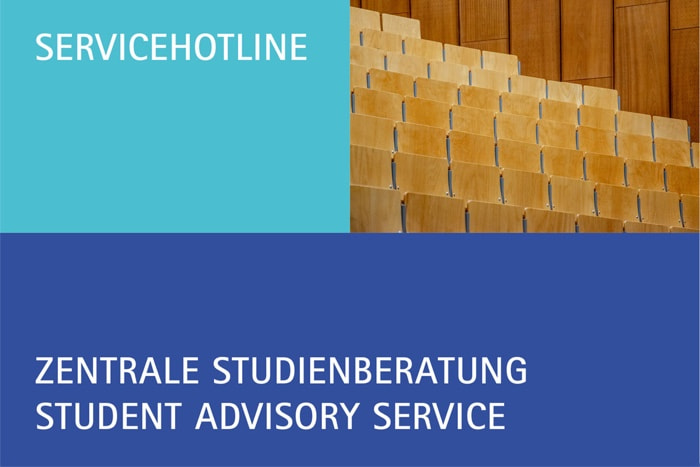 Student Advisory Services
Address
Welfengarten 1
30167 Hannover