Special Needs Education
(Bachelor of Arts)
© Institut für Gestaltungspraxis und Kunstwissenschaft/LUH
Profile
Course type
Undergraduate studies (2 Subjects bachelor)
Standard Course Duration
6 semesters
Course Start
Winter semester
Primary Language of Instruction
German
Language Requirements
German HZB: none
International application: German C1
Find out more
Special Requirements
The proof of a special educational internship or equivalent practical work in educational work with people with disadvantages or disabilities is compulsory.
For some subjects, separate admission requirements like an aptitude test to determine the ability to study (art, music, sports) are necessary.
Admission
Restricted admission
Short Description
Special needs education is not a different, special type of education, but education that deals with particular issues concerning special problem situations. In Hannover, the focus is on children, adolescents and adults in complicated or problematic life situations and with specific impairments with regard to mental development, speech, learning or problematic forms of behaviour – in accordance with the special needs education specialisations offered. Teaching, support, counselling and therapy are tailored to individual abilities and personal limitations. Related disciplines such as sociology, psychology, medicine, and linguistics and communication sciences are drawn on in the process.
The tiered system of special needs education support mechanisms in Germany ranges from inclusive and integrated (within mainstream institutions) to individual measures in special needs establishments. The task of special needs educators is to determine in each individual case where the best possible support can be provided, and to coordinate and provide this support.
Areas of Focus
Ability to assess and acquire relevant knowledge
Acquisition of basic skills in special needs education
Analysis of the educational case
Cooperation
Knowledge and recognition of impairments
Qualification for practical work in specific fields of action relating to special needs education
Reflected use of support concepts
Course Content
The degree programmes encompasses Special Needs Education as the first subject, worth 115 to 120 credit points (CP), and a second subject worth 30 CP (Applied Linguistics, German, Protestant Religious Education, History, Catholic Religious Education, Art, Mathematics, Music, Social Studies or Physical Education), a professional skills development area, worth 30 CP, with courses in General Education, Sociology and Psychology, as well as school-based and non-school-based practical training. During the first two semesters, students familiarise themselves with the areas of activity and are given an introduction to the fundamental academic principles of special needs education. After the second semester, students start to study their second subject.
Students intending to take a Master's degree in Special Needs Education for Schools must be sure to observe the provisions concerning the second subject at the Bachelor's stage. Students must also take account of certain conditions regarding the second subject even if they take the Master's degree programme for non-school-based careers. After completing the basic modules in the foundations of special needs education fields of work and in the subject area of special needs education, students take a variety of profile-shaping advanced and specialised modules.
Recommended Abilities
Apart from a general or subject-restricted higher education entrance qualification, evidence of a four-week pre-study placement in special needs education or comparable experience working with people with impairments or disabilities is an admission requirement. Students wishing to take Music, Art or Physical Education as their second subject must take an aptitude test.
Career Opportunities
The Bachelor's degree qualifies graduates to enter a profession. Depending on their chosen profiles, special needs educators can work, for example, in early intervention, preschool speech support, counselling, as well as disability, integration and family support. Supportive educational work at regular or special needs schools is also conceivable. Students require this Bachelor's degree to be able to embark on a consecutive Master's degree Programme.
Admission requirements and application
Admission Requirements
The Bachelor's degree programme in special needs education generally is admission restricted.
As second subject some subjects in the Bachelor's degree programme in special needs education are restricted (Applied Linguistics (non-school-based), German Studies (school subject: German), History, Arts, Music, Social Studies and Science ("Sachkunde") and Sports (school subject: Physical Education) and others are admission-free (Protestant Theology (school subject: Protestant Religious Education), Catholic Theology (school subject: Catholic Religious Education) and Mathematics).
The exact admission requirements can be found in the admission regulations:
Application Deadlines
Application dates for a subject combination with at least one restricted subject:
First-year students
(Application for the first semester is only possible for the winter semester)
Applicants from Germany and other EU countries: June 1st – July 15th of the year
Applicants from outside the European Union: April 15th – May 31st of the year (application via uni-assist)
Applicants who have passed the assessment test (Feststellungsprüfung) of a German foundation course (Studienkolleg): June 1st – July 15th of the year
Students resuming their studies and transfer students (application in a higher semester)
Everyone: June 1st – July 15th of the year for the winter semester
Everyone: December 1st - January 15th of the year for the summer semester

Special Needs Education (B.A.) - Milena & Laura talk about their studies
Click the link "play video" to activate. Please note that activating the video will result in transfer of data to the respective provider. Further information can be found in our privacy policy
Play video
Do you have questions about studying? We are happy to help!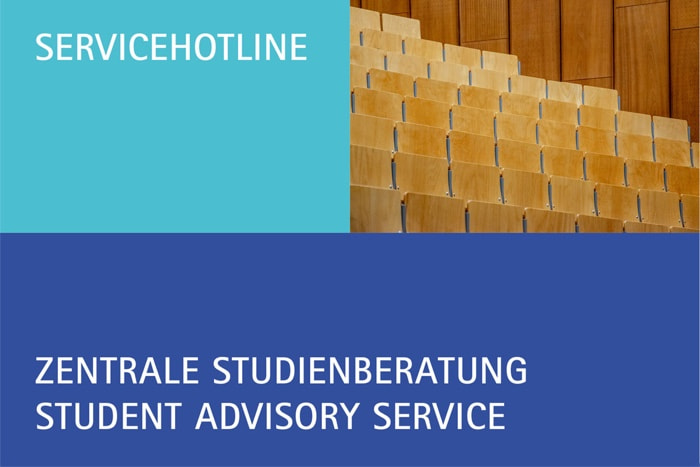 Address
Welfengarten 1
30167 Hannover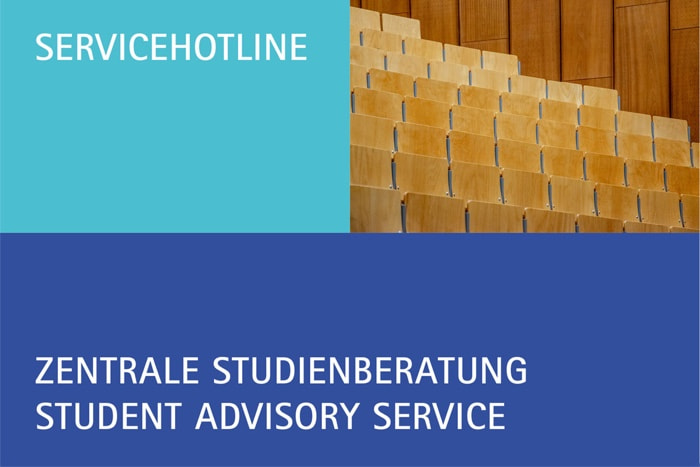 Address
Welfengarten 1
30167 Hannover