ISEP Exchange and ISEP Direct
Students enrolled in all bachelor's or master's degree programmes at Leibniz University Hannover may spend a semester abroad at one of over 120 universities in North America or Oceania within the framework of the Student Exchange Program (ISEP).
General Information on the programme can be found on the ISEP website.
The ISEP Exchange programme enables students enrolled at Leibniz University Hannover to spend a period abroad in the United States, Canada and Australia.
Within the framework of the ISEP Direct programme, which is subject to a fee, students may choose from member institutions worldwide.
Completing an internship in the United States after your semester abroad
In addition, ISEP outgoings spending a period abroad in the United States may complete an internship there. Please note:
The internship must be organised by the student and may be completed either at the host university or in the industry.
The maximum duration is four months.
ISEP only provides support regarding visa extension.
ISEP Exchange
Programme Overview

With the ISEP programme, LUH students may spend a period abroad at universities in either the United State, Canada, Australia or New Zealand.

Periods abroad within in scope of this partnership are limited to one semester.

Academic Fields

Students in all academic fields are eligible to apply for a place in the ISEP programme. Depending on the host university, students can choose courses in both master's and bachelor's degree programmes.

Prerequisites

Students are eligible to apply from the second semester onwards.

Fees and Costs

Programme fee: €4,400
ISEP application fee: $100
ISEP placement fee: $425
ISEP health insurance: approximately $100 per month

Services include

Enrollment at the host university as a full-time student
Housing for the duration of the study abroad
A minimum of 19 meals per week
Support from the ISEP coordinator at the host university
If applicable, no fees for sports facilities, library, etc.

Application

Application documents

Curriculum Vitae (in English)
ISEP online application form accompanied by the following documents:

Proof of language proficiency (TOEFL, IELTS or Duolingo English test)
Transcript of courses (in English)
Copy of your passport

LUH online application form (does not have to be signed by a coordinator)
One letter of reference in English issued by an instructor; to be submitted via email by the referees themselves to isep@zuv.uni-hannover.de .

If your application is successful, you can complete a Learning Agreement.

Application deadlines

Please ensure adequate time for your application. We recommend that you start preparing your application documents at least six weeks before the end of the application deadline!

15 November for periods abroad starting in July/August of the following year
15 June for periods abroad starting in January/February of the following year

Please note:

Students who would like to apply for the ISEP program must specify five to ten potential host universities in descending order of preference. Applications containing an incomplete list will not be taken into consideration.

When selecting your preferred universities, please bear in mind that places in Australia, New Zealand, and California are very much in demand. We therefore recommend that you include universities outside of these regions into your list. Please only apply for ISEP if you are willing to spend a period abroad at each of the five universities on your list.

If you choose to reject a placement offer without valid reasons (illness, deaht of a family member, etc) , a later application for the ISEP program will be at a disadvantage.

You can apply for several regions.

Applicants are encouraged to apply for both ISEP and partner universities. Depending on availability and personal qualification, successful candidates will be nominated either for a partner university or for ISEP. You have the option of either accepting or declining the nomination. If you choose to decline the nomination, you are not eligible for an alternative offer. Please consider whether you would be willing to accept a nomination for a university other than your number one choice.

To complete the ISEP online application process, please ask your referees to submit the letters of reference to the International Office as soon as possible (email to Stephen Sechrist). Under "Request an Academic Reference" in the ISEP online application, please enter Stephen Sechrist as well as the email address isep@zuv.uni-hannover.de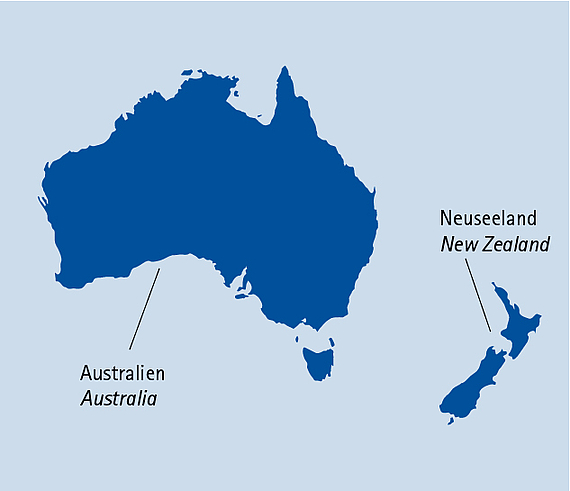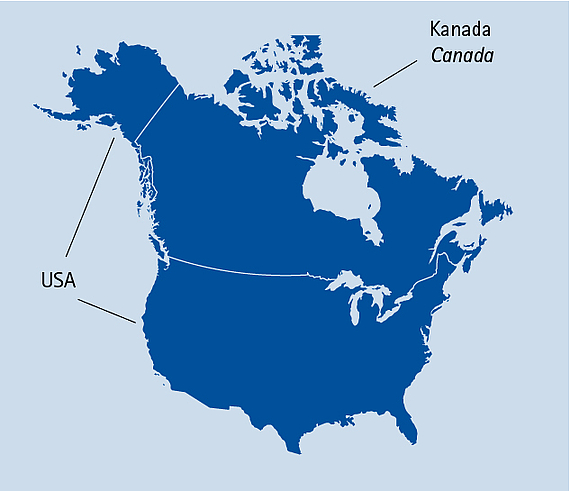 ISEP Direct
Programme Overview

New ISEP Direct Programs in the United States

ISEP Direct has opened up five new Programs in the US, starting Summer/Fall 2020:


San Jose State University, San Jose, California
Located in Silicon Valley, known as the global center for technology and entrepreneurship, SJSU provides the ideal learning environment for students with a desire to innovate and dream big. With small classroom sizes and tenured professors who are trailblazers in their fields, students will be prepared to tackle 21st century challenges.

California State University San Marcos, San Marcos, California
Located nearby downtown San Diego and just a short distance from some of California's most coveted beaches, CSUSM offers an ideal climate for outdoor and cultural activities. Students can choose between two programs either flexible course enrollment or the new semester-long Intensive English Pathway which allows students to fast-track their way to English language fluency.

Saint Peter''''s University, Jersey City, New Jersey
Saint Peter's has the perks of being minutes from the art and cultural mecca of New York City while offering a more intimate U.S. college campus experience complete with lush green lawns and 50+ clubs and student organizations. Saint Peter''''s offers a quality liberal arts education with small classroom sizes, Division 1 athletics and one of the most successful internship programs in the country.

Western Carolina University, Cullowhee, North Carolina
The picturesque hillsides of the Great Smoky and North Carolina''''s Blue Ridge Mountains serve as the perfect learning environment for any outdoor lover. WCU is the most affordable ISEP Direct program at less than US $10,000 a semester including housing and meals.

University of North Carolina Charlotte, Charlotte, North Carolina
UNC Charlotte is s public research institute situated near the urban center of Charlotte, North Carolina home of Fortune 500 companies, world-class dining and sporting events. During UNC''''s new three-week summer program, Social Media for Business Marketing, students will interact with local businesses and marketing experts to better understand how technology has shaped the business world.

Programme overview

Students enrolled at ISEP member institutions are eligible to apply for the ISEP Direct programme, which is subject to a fee. For an overview of participating institutions worldwide, please check the ISEP website.

In contrast to periods abroad via ISEP Exchange, students have to pay tuition fees. However, compared to the actual costs for a stay at the host university, ISEP Direct fees are lower.

Programme

Periods abroad within the scope of this partnership are limited to a maximum of two semesters.

Academic Fields

Students in all academic fields are eligible to apply for a place in the ISEP programme. Depending on the host university, students can choose courses in both master's and bachelor's degree programmes.

Prerequisites

Students are eligible to apply from the second semester onwards.

Fees and Costs

Since students are required to pay tuition fees at the host institution, total costs for one semester amount to approximately €10,000. Costs may vary depending on the host university.

For further information on the application process and financial aspects, please consult the overview on the ISEP website.

Services

Services may vary depending on your target country. For detailed information, please visit the ISEP website.

Application

Application deadlines for ISEP Direct are determined by the individual universities. Please check the application deadlines with the universities you plan to apply for!

For further information on the application process for the ISEP Direct programme, please contact Uta Knoche.

Information for Applicants

Before preparing your application, please download the application checklist. Please read the document carefully, as it contains important information on the application process.

Additional information, experience reports, and funding
Contact
Stephen James Sechrist
Coordinator

Address
Welfengarten 1A
30167 Hannover