Study of Religion / Values and Norms as subject in the Interdisciplinary Bachelor's Degree Programme
(Bachelor of Arts)
Profile
Course type
Undergraduate studies (2 Subjects bachelor)
Standard Course Duration
6 semesters
Course Start
Winter semester
Primary Language of Instruction
German
Language Requirements
German HZB: none
International application: German C1
Find out more
Admission
Restricted admission
Short Description
The subject study of religion / values and norms is offered as one of two subjects within the Interdisciplinary Bachelor's Degree Programme. Please note the subject combination options.
What individual, social and political role is played by religion(s) and beliefs in different historical and geographical contexts? How do religions and beliefs develop in the course of history? What range of different religions and forms of religiosity exists? These are just some of the questions addressed in the study of religions.
Hinduism, Buddhism, Judaism, Christianity and Islam, like numerous other religious and ideological movements, are phenomena that have a strong impact on culture and society. Students of the study of religion explore these phenomena in their respective cultural and social environments.
The study of religion is concerned with religion(s) – past and present. The aim is to explore existing religious and ideological testimonies of beliefs and actions as can be found empirically from a social and cultural perspective.
At Leibniz Universität Hannover, study of religion / values and norms is taught in connection with social and cultural issues. Special emphasis is placed on empirical research into present-day religious culture in Europe, particularly the plurality of beliefs, the relationship between religion and politics, secular beliefs and groupings, and Buddhism in the West.
Further information on the website of the programme Study of Religion / Values and Norms
Areas of Focus
Buddhism and Islam
History and theories of religious studies
Religion(s) and beliefs in contemporary societies
Religious teaching methodology
Representation of religion(s) and belief(s) in the public domain
Teaching about religions and beliefs in Europe
Course Content
The study of religion examines historical and contemporary religions and secular beliefs in their respective social and historical context. The theoretical and methodological knowledge required is as much a part of the course as the critical examination of the history of one's own discipline. As such, the degree programme is highly diverse. Even at the introductory stage, students learn about the history of religion and scientific theories.
The aim of research into the history of religion is to present the historical development of individual religions and ideological groupings. By addressing the history and theories of the study of religion, students gain methodological and theoretical knowledge that is important for comparing different traditions and exploring the question of the role played by religions and beliefs. In this regard, an important role is played by issues such as religious sociology and empirical research into religion. At the specialization stage, students specialize in individual research areas to suit their interests.
As part of the interdisciplinary bachelor's degree programme, students with a focus on teaching have to complete a non-school-based internship as well as a school internship, both lasting four weeks. The non-school-based internship helps students to get first work insights in the area of teaching, to check on their career aspiration. For students with an non-school-based focus, an eight-week non-school-based internship must be completed.
Recommended Abilities
An interest in historical, empirical and social scientific issues
An interest in religious thought in other cultures
Students' individual religious beliefs play no role.
Career Opportunities
In addition to teaching Values and Norms at school (with the relevant Master's degree), graduates of the study of religion may also find employment with museums, higher education institutions and publishers. Career opportunities also exist in adult education, the media, the Foreign Service, documentation centres, archives and libraries, tourism and with internationally operating organisations.
Possible Further Degree Programmes
Under certain conditions, admission to the following Master''s programme is also possible. More detailed information can be found in the respective admission regulations. If you have any questions, please contact the course advice of the desired Master''s programme:
Admission requirements and application
Admission Requirements
Some subjects in the interdisciplinary Bachelor are restricted (Biology, Computer Science, Performing Arts, German Studies (school subject: German), English Studies (school subject: English), Geography, History, Music, Political Science, Study of Religion (school subject: Values and Norms), Spanish Studies (school subject: Spanish) and Sports (school subject: Physical Education).
Other subjects are admission-free (Chemistry, Protestant Theology (school subject: Protestant Religious Education), Catholic Theology (school subject: Catholic Religious Education), Mathematics, Philosophy and Physics).
The exact admission requirements can be found in the admission regulation.
Note: The admission regulations reflect the legally prescribed subject combinations in the Master regulation of Lower Saxony.
All currently possible subject combinations can be found under "Combinations".
Application Deadlines
Application dates for a subject combination with at least one restricted subject:
First-year students
(Application for the first semester is only possible for the winter semester)
Applicants from Germany and other EU countries: June 1st – July 15th of the year
Applicants from outside the European Union: April 15th – May 31st of the year (application via uni-assist)
Applicants who have passed the assessment test (Feststellungsprüfung) of a German foundation course (Studienkolleg): June 1st – July 15th of the year
Students resuming their studies and transfer students (application in a higher semester)
Everyone: June 1st – July 15th of the year for the winter semester
Everyone: December 1st - January 15th of the year for the summer semester

Study of Religion (B.A.) - Fabian talks about his studies
Click the link "play video" to activate. Please note that activating the video will result in transfer of data to the respective provider. Further information can be found in our privacy policy
Play video
Do you have questions about studying? We are happy to help!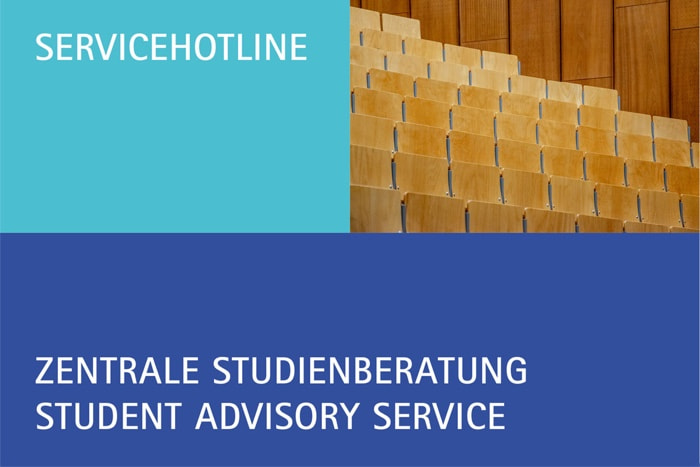 Address
Welfengarten 1
30167 Hannover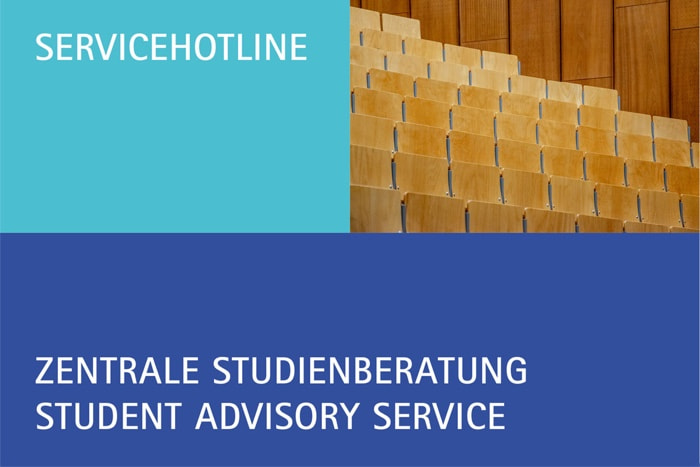 Address
Welfengarten 1
30167 Hannover