Water Resources and Environmental Management
(Master of Science)
Profile
Course type
Postgraduate studies (Master)
Standard Course Duration
4 semesters
Course Start
Winter semester
Primary Language of Instruction
English
Admission
Unrestricted admission
Short Description
Water Resources and Environmental Management is a research-oriented international Master of Science programme delivered in English. Students acquire interdisciplinary specialist knowledge and key transferable skills in sustainable water resources management. By the time they have completed the programme, graduates are capable of taking on positions of responsibility, e.g. in research, for water authorities or senior environmental administrative bodies. Sustainable development in all areas of water resources management and sanitary engineering is extremely important for present and future generations. After all, the quality and availability of water are increasingly under threat from societal and environmental change. Problems such as water scarcity, flooding and environmental pollution are increasing throughout the world, resulting in a great demand for experts.
Engineers in the field of water resources and environmental management are qualified to seek responses to these global problems. Since the Faculty of Civil Engineering and Geodetic Science has a strong background in water-related sciences, it offers the ideal frame for this Master's degree programme. Professors at the faculty have excellent international ties and undertake a range of other measures to enable the faculty to cooperate closely with partners abroad. In this English-language Master's programme, students are integrated in research teams, many of which are involved in international research projects.
Areas of Focus
Coastal engineering
Ecology
Environmental economics and computer science
Flow and transport processes
Hydraulic engineering
Hydrology and water resources management
Hydromechanics
Industrial water management
Sanitary engineering
Solid waste management
Water supply
Course Content
In the first semester, students acquire a fundamental knowledge of water resources management, hydrology, natural sciences and hydromechanics. In the second and third semesters, student pursue one of two specialisations: Water Resources Management or Sanitary Engineering. Specialist courses are supplemented by courses intended to help students develop the soft skills required to produce scientific work with success. In addition, German language courses are offered. In the fourth semester, students complete a Master's thesis under the supervision of a member of the teaching staff. The option of completing a voluntary field research period in the student's home country or another (developing) country completes the programme.
Semester
Basics
Soft skills / projects
Major A: Water Resources Management
Major B: Sanitary Engineering
Supplements
1

Natural Sciences
Environmental Hydraulics
Hydrology & Water Res. Mgt. I
Environmental Data Analysis

Research Planning & Scientific Comm.

Soil Mech. for Hydraulic Struct.
Remote Sensing

2

Res. Project & Colloquium

Hydrology & Wat. Res. Mgt. II
Ecology & Water Resources

Sanitary Engineering
Solid Waste Management

Flow & Transport Processes
Wetland Ecology and Management
Water& Soils
Water Vegetation

3

Theories & Meth. of Research (elective)

Hydrological Modelling
Special Topics Wat. Res. Mgt.

Indust. Wat. Mgt. & Wat. Supply
Special Topics Sanitary Eng.

Modelling in Sanitary Eng.
Environmental Economics
Environ. & Coastal Mgt.
Hydropower Engineering
Remote Sensing or Soil Mech. (as 1st sem.)

4
Master Thesis
Recommended Abilities
Students should have acquired a basic knowledge of water resources and environmental management at the undergraduate stage and may already have gained initial work experience in these areas. Applicants from non-English speaking countries must produce evidence of sufficient knowledge of the English language. This can take the form of one of the following language tests: TOEFL (Test of English as a Foreign Language), IELTS (International English Language Testing System) or CAE (Certificate in Advanced English).
Career Opportunities
Graduates work in various areas of engineering and environmental sciences. They are prepared for assuming executive positions at universities, research institutions, as well as national and international organisations. Graduates may also find employment with engineering consultants involved in the planning and maintenance of water resources facilities and with administrative agencies for water resources management. Globally increasing water resources problems mean that graduates will have a wide range of job opportunities, both now and in the future.
Admission requirements and application
Admission Requirements
For master's degree programmes with unrestricted admission, all applicants who fulfil the admission requirements will be admitted a university place. The exact admission requirements can be found in the admission regulations:
Application Deadlines
First-year students from Germany and the EU
December 1st - January 15th of the year for the winter semester
June 1st – July 15th of the year for the winter semester (additional application period)
First-year students from non-EU countries
December 1st - January 15th of the year for the winter semester
Students Resuming their studies and transfer students (application in a higher semester)
June 1st – July 15th of the year for the winter semester
December 1st - January 15th of the year for the summer semester
You want to apply?
Do you have questions about studying? We are happy to help!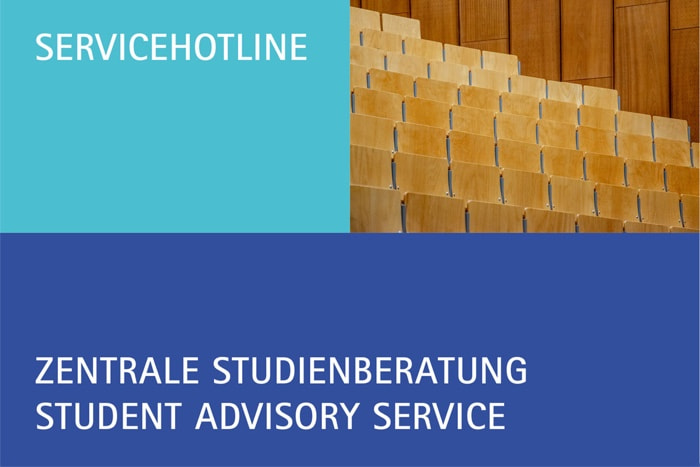 Student Advisory Services
Address
Welfengarten 1
30167 Hannover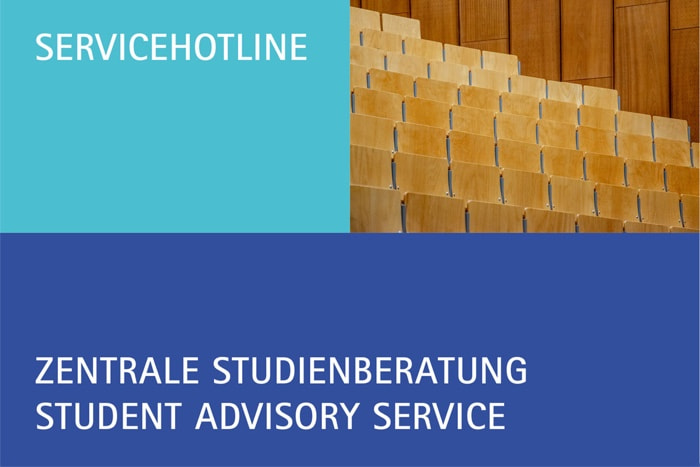 Student Advisory Services
Address
Welfengarten 1
30167 Hannover