Architecture
(Bachelor of Science)
Profile
Course type
Undergraduate studies (1 Subject bachelor)
Standard Course Duration
6 semesters
Course Start
Winter semester
Primary Language of Instruction
German
Language Requirements
German HZB: none
International application: German C1
Find out more
Admission
Restricted admission
Short Description
Architecture focuses on the design, creative design and construction of buildings. Architects are responsible for building activities, requiring a profound knowledge and a clear sense of judgement concerning material and construction, input and effects, management and economy as well as sustainability and acceptance.
In the Bachelor's degree programme in Architecture, students learn the fundamental concepts of architecture and construction, including the development of analogous and digital architectural drafting as well as the foundations of the building trade, design, the history of architecture, and urban design. Understanding planning procedures and forms of participation is as much a requirement of the subject as a basic knowledge of land use and development planning. In this degree programme, students learn the skills required to take into account and coordinate these specialised areas of planning.
No internship is required for the Bachelor of Architecture degree programme. Nevertheless, internships also enrich the study life and can be credited as a preliminary internship for the Master's programme in Architecture and Urban Design.
Areas of Focus
Architectural Design
History and Theory
Architectural Design
Urban Design and Planning
Art and Design
Building Construction
Course Content
Students taking the Bachelor's degree programme in Architecture acquire a sound understanding of theoretical knowledge and practical skills in History and Theory, Design and Architectural Drafting, Construction and Engineering, applied in the context of practical and research-oriented study projects.
In parallel to attending courses to learn basic knowledge, students practice applying the knowledge gained in a module on Interactions, offered in cooperation with a variety of subject areas. From the fifth semester, students choose from a wide range of compulsory elective modules, enabling them to pursue their particular interests and specialise in certain areas. Students are examined by continuous assessment, for example in supervised assignments, written examinations, project drafts and presentations. The programme concludes with a Bachelor's thesis.
Recommended Abilities
An ambition to design
Good power of spatial perception
A technical flair
High personal commitment
Career Opportunities
The BSc in Architecture is a degree course that qualifies graduates to work in architecture firms and planning offices, in the real estate and construction industry, in executive positions in public administration and in other interdisciplinary fields of work.
The degree qualifies graduates to embark on a postgraduate Master's programme in Architecture or a similar subject, which is one of the requirements for acceptance into a Chamber of Architecture.
Possible Further Degree Programmes
Under certain conditions, admission to the following Master's programme is also possible. More detailed information can be found in the respective admission regulations. If you have any questions, please contact the course advice of the desired Master's programme:
Admission requirements and application
Admission Requirements
The exact admission requirements can be found in the admission regulations:
Application Deadlines
First-year students (Application for the first semester is only possible for the winter semester)
Applicants from Germany and other EU countries: June 1st – July 15th of the year
Applicants from outside the European Union: April 15th – May 31st of the year (application via uni-assist)
Applicants who have passed the assessment test (Feststellungsprüfung) of a German foundation course (Studienkolleg): 01.06.-15.07. of the year
Students resuming their studies and transfer students (application in a higher semester)
Everyone: June 1st – July 15th of the year for the winter semester
Everyone: December 1st – January 15th of the year for the summer semester

Architecture (B.Sc.) - Lucie Paulina talks about her studies
Click the link "play video" to activate. Please note that activating the video will result in transfer of data to the respective provider. Further information can be found in our privacy policy
Play video
Do you have questions about studying? We are happy to help!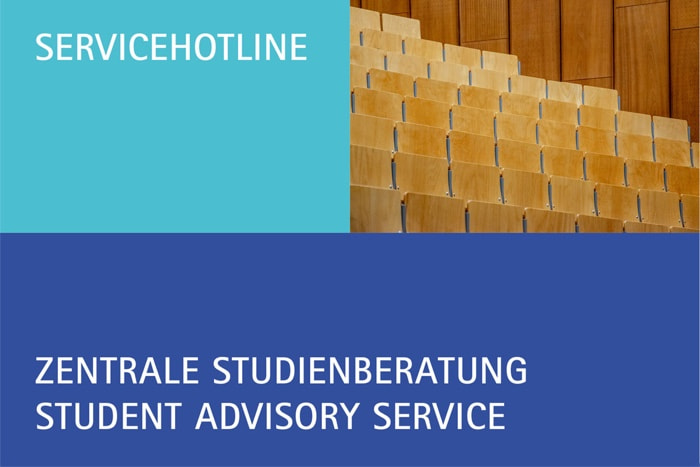 Address
Welfengarten 1
30167 Hannover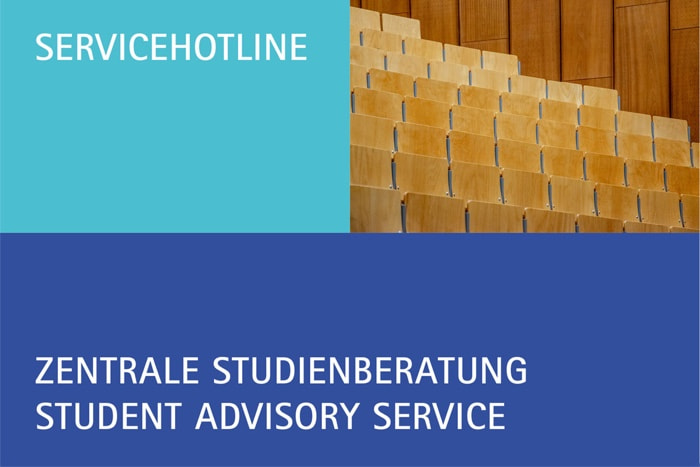 Address
Welfengarten 1
30167 Hannover