Civil and Environmental Engineering
(Bachelor of Science)
© Denis Dryashkin - Fotolia
Profile
Course type
Undergraduate studies (1 Subject bachelor)
Standard Course Duration
6 semesters
Course Start
Winter semester
Primary Language of Instruction
German
Language Requirements
German HZB: none
International application: German C1
Find out more
Admission
Unrestricted admission
Short Description
Civil and environmental engineering involves more than just performing structural analysis for detached houses. Civil and environmental engineers are in demand wherever smart solutions are required for structural work that also take environmental protection into account. This could be a landfill site that is to be created without endangering groundwater. Or an underground railway line that passes beneath a listed church. Or a dyke that is to be constructed based on computer-aided flood forecasts. Civil and environmental engineers plan and design, construct and programme, calculate and shape our structural environment. In the process, they must increasingly take into account conflicts between environmental protection and economic concerns, find interdisciplinary solutions and assess the applicability and effects of new technologies. In order to prepare graduates for these extensive requirements, Leibniz Universität Hannover offers an exceptionally wide range of courses on its Civil and Environmental Engineering programme. Students on this Bachelor's degree programme acquire both mathematical/scientific and specialist foundations. At the same time, they have the opportunity to specialise to suit their interests and strengths, enabling them to prepare for a Master's degree programme in Structural Engineering; Water Management, Environmental and Coastal Engineering; Computational Methods in Engineering; or Wind Energy Engineering.
Areas of Focus
Building site operations
Geotechnical engineering
Numerical methods
Structural analysis
Structural engineering
Transport
Water management
Course Content
Graduates of the Bachelor's degree programme in Civil and Environmental Engineering obtain the eligibility to pursue a profession in addition to gaining the knowledge required to pursue a postgraduate Master's degree programme. During the first three semesters, students learn the mathematical and scientific foundations of engineering. In addition, they gain important key transferable skills, such as the ability to work on projects, which they will be able to put to specific use later on at university. During the second stage of the degree programme, specialist foundations are expanded on and applied. Within the range of compulsory elective modules, students can specifically prepare to embark on one of the subsequent related Master's degree programmes such as Civil Engineering (Construction Management, Structural Engineering, Water and Coastal Engineering or Wind Energy Engineering), Environmental Engineering or Computational Methods in Engineering.
Recommended Abilities
Creativity and imagination
A keen sense of responsibility
Assertiveness and eagerness to take decisions
Enjoyment of mathematical and scientific issues
English language skills (recommended)
Career Opportunities
Building and engineering companies
Housing and energy industry
Steel producers and heavy industry
Municipal building authorities, agencies and administrative bodies
Aviation and aerospace industry
Research institutions and higher education institutions
Possible Further Degree Programmes
Under certain conditions, admission to the following Master''s programmes is also possible. More detailed information can be found in the respective admission regulations. If you have any questions, please contact the course advice of the desired Master''s programme:
Admission requirements and application
Application Deadlines
First-year students (Application for the first semester is only possible for the winter semester)
Applicants from Germany and other EU countries: June 1st – Sept 30th of the year
Applicants from outside the European Union: April 15th – May 31st of the year (application via uni-assist)
Applicants who have passed the assessment test (Feststellungsprüfung) of a German foundation course (Studienkolleg): June 1st – Sept 30th of the year
Students resuming their studies and transfer students (application in a higher semester)
Everyone: June 1st – Sept 30th of the year for the winter semester
Everyone: December 1st - March 31st of the year for the summer semester

Civil and Environmental Engineering (B.Sc.) - Joshua talks about his studies
Click the link "play video" to activate. Please note that activating the video will result in transfer of data to the respective provider. Further information can be found in our privacy policy
Play video
Do you have questions about studying? We are happy to help!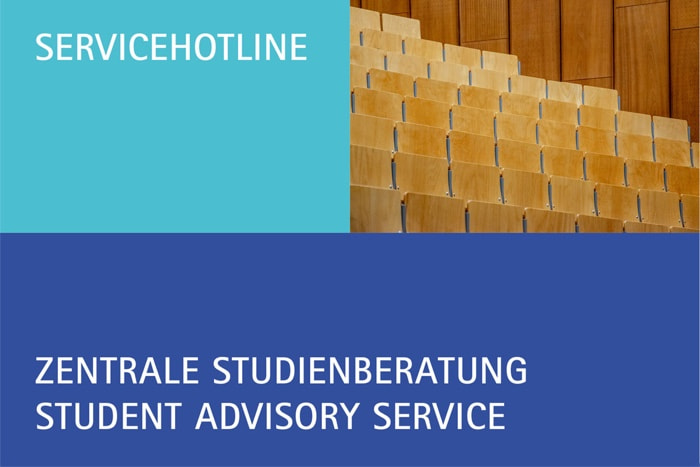 Address
Welfengarten 1
30167 Hannover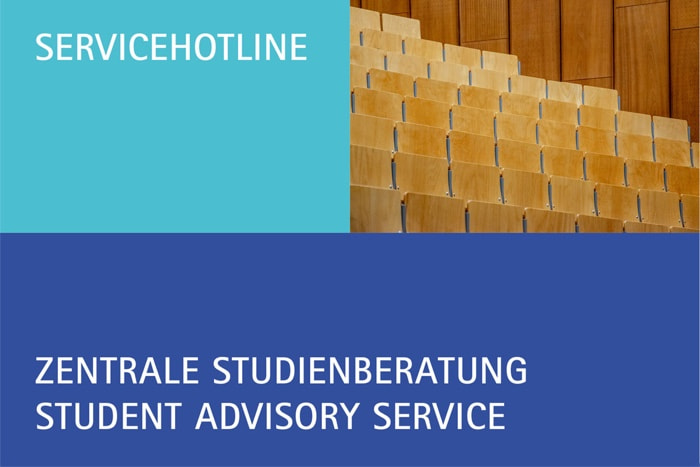 Address
Welfengarten 1
30167 Hannover