Biochemistry
(Bachelor of Science)
© anyaivanova, Fotolia.com
Profile
Course type
Undergraduate studies (1 Subject bachelor)
Standard Course Duration
6 semesters
Course Start
Winter semester
Primary Language of Instruction
German
Language Requirements
German HZB: none
International application: German C1
Find out more
Admission
Restricted admission
Short Description
Biochemistry deals with the chemical reactions that occur in living nature. Ultimately, all phenomena of life that can be observed may be traced back to molecular processes. In the process, cellular relationships and multicellular organisations of organisms are included in investigations.
Students on the Bachelor's and Master's degree programmes in Biochemistry learn – at different levels – how to investigate and interpret these processes, and draw conclusions from them. The degree programmes provide students with the grounding required to scientifically investigate life processes and to apply knowledge in areas such as basic research, hospitals and industry.
The aim of the Bachelor's degree programme in Biochemistry is to give students a broad technical education in biochemistry, molecular biology and chemistry (general and inorganic chemistry, organic and physical chemistry). Building on this knowledge, students then gain advanced skills, enabling them to tackle a limited problem using scientific methods by the end of the programme. Additional skills enable graduates to present and explain such a result in an appropriate, responsible and appealing manner.
Areas of Focus
Biochemistry
General and inorganic chemistry
Molecular biology
Organic chemistry
Physical chemistry
Course Content
In Hannover, Biochemistry is offered as a stand-alone degree programme by Leibniz Universität Hannover in collaboration with Hannover Medical School (MHH) with the involvement of the University of Veterinary Medicine Hannover Foundation (TiHo).
The programme focuses on biochemistry and molecular biology, which are founded on a broad basic knowledge of chemistry: general, analytical, inorganic, organic and physical chemistry, as well as mathematics, physics and biology are all compulsory subjects. Freely selectable periods of practical training, designed as courses, make up more than half of the programme. In a freely selectable area of optional courses, students gain advanced specialist knowledge (e.g. laboratory practicals), also in several areas of biomedical research. Students may also select modules outside the discipline.
Orientation of the course content to the current state of science also enables graduates of the Bachelor's degree programme to gain a professional qualification. It also provides them with the ideal requirements for pursuing a Master's degree programme, particularly in Biochemistry, Biomedicine or Life Science. The reference to professional practice is particularly reflected in areas where the implementation of theoretical concepts is broached in practical training.
Recommended Abilities
Students of Biochemistry should have an enquiring mind and should enjoy experimenting; they should also not be frightened of handling chemicals, and should possess a certain degree of manual dexterity. It is also advantageous in this intense study programme for students to be willing to work independently, under pressure and in a team.
English language skills are required from the fifth semester at the latest. Optional and compulsory elective courses are offered in English.
Career Opportunities
Biochemists work at higher education institutions and research institutes, where they conduct basic experimental research and pass on their knowledge in university teaching. Graduates work in research, chemical analysis, R&D, production and management in the chemical and pharmaceutical industries, as well as in the public sector. They also engage in freelance work, e.g. as science journalists or patent lawyers.
Possible Further Degree Programmes
Under certain conditions, admission to the following Master's programmes is also possible. More detailed information can be found in the respective admission regulations. If you have any questions, please contact the course advice of the desired Master's programme:
Admission requirements and application
Admission Requirements
The exact admission requirements can be found in the admission regulations:
Application Deadlines
First-year students (Application for the first semester is only possible for the winter semester)
Applicants from Germany and other EU countries: June 1st – July 15th of the year
Applicants from outside the European Union: April 15th – May 31st of the year (application via uni-assist)
Applicants who have passed the assessment test (Feststellungsprüfung) of a German foundation course (Studienkolleg): 01.06.-15.07. of the year
Students resuming their studies and transfer students (application in a higher semester)
Everyone: June 1st – July 15th of the year for the winter semester
Everyone: December 1st – January 15th of the year for the summer semester

Biochemistry (B.Sc.) - Moritz talks about his studies
Click the link "play video" to activate. Please note that activating the video will result in transfer of data to the respective provider. Further information can be found in our privacy policy
Play video
Do you have questions about studying? We are happy to help!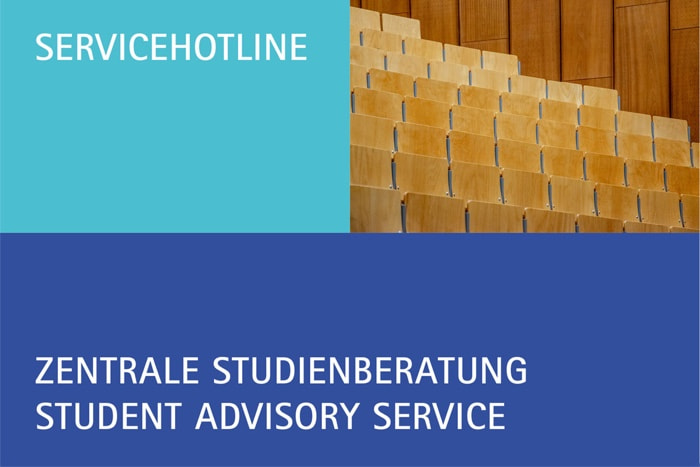 Address
Welfengarten 1
30167 Hannover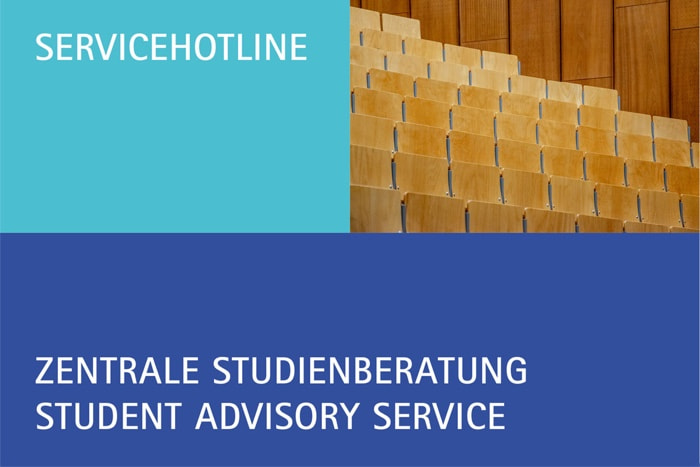 Address
Welfengarten 1
30167 Hannover