Landscape Architecture and Environmental Planning
(Bachelor of Science)
© Institut für Umweltplanung / LUH
Profile
Course type
Undergraduate studies (1 Subject bachelor)
Standard Course Duration
6 semesters
Course Start
Winter semester
Primary Language of Instruction
German
Language Requirements
German HZB: none
International application: German C1
Find out more
Special Requirements
Pre-internship (compulsory, can be completed up to the registration of the bachelor thesis)
Admission
Restricted admission
Short Description
On the basis of scientific, social scientific and artistic methods, students of Landscape Architecture and Environmental Planning gain the skills required to undertake the spatial planning development of urban and rural areas. Key content includes the creative exploration and changing of living environments in line with contemporary challenges in the national and global context. Students are trained to recognise, communicate, preserve and create qualities in the delicate balance between urban and rural areas. The field of work ranges from the spatial transformation of urban open spaces and urban planning to the development of large-scale landscape and nature conservation concepts in rural areas. Applicants should have a fundamental commitment to urban and rural areas, the area of conflict between nature and culture, explorative curiosity of places and the humans, animals and plants they accommodate, an interest in spatial change, and the willingness to communicate this interest to the public visually, verbally and in writing. The programme centres around practice-oriented projects which, in combination with seminars, lectures and field trips, enable students to acquire the foundations required on their path towards becoming a landscape architect and environmental planner. It is a broadly based programme, covering ecological, social, technical, historical, political and creative elements of the professional field at all scales.
Areas of Focus
Creative design
Ecology
Environmental planning
Landscape architecture
Landscape planning
Nature conservation
Open space planning
Planning communication
Plant use
Regional and country planning
Course Content
Download course content overview (German language only)
1. Semester
Orientierungsprojekt 1 (10 LP)
Einführung in die angewandte Pflanzenökologie und Bodenkunde 1 (5 LP)
Naturschutz und Landschaftsplanung: Grundlagen und Methoden (10 LP)

Landschaftsarchitektur, Entwerfen und Geschichte (5 LP)
Visuelle Kommunikation/Gestaltung und Darstellung/Graphische Datenverarbeitung (5 LP)
2. Semester
Orientierungsprojekt 2 (10 LP)
Einführung in die angewandte Pflanzenökologie und Bodenkunde 2 (5 LP)
Entwerfen urbaner Landschaften und sozialräumlicher Kontext (5 LP)
Vegetationstechnik in der Landschaftsarchitektur - Grundlagen (5 LP)
3. Semester
Profession, Planung und Politik (10 LP)
Einführung in die angewandte Pflanzenökologie und Bodenkunde 3 (5 LP)
Naturschutz und Landschaftsplanung: Maßnahmen und Instrumente (5 LP)
Entwerfen urbaner Landschaften und gesellschaftlicher Wandel (5 LP)
Wahlpflicht (5 LP)
4. Semester
Vertiefungsprojekt 1 (12 LP)
Grundlagen der Ingenieurbiologie (5 LP)
Stadt-, Regional- und Landesplanung: Planungsrecht (5 LP)
Landschaftsarchitektur, Entwerfen und Theorie (5 LP)
Grundlagen der Pflanzenverwendung (5 LP)
5. Semester
Vertiefungsprojekt 2 (12 LP)

Wahlpflicht (15 LP)
Exkursionen und Stegreifarbeiten (6 LP)
6. Semester
Bachelorarbeit + Kolloquium (15 LP)


Ausarbeitung - Wissenschaftliches Arbeiten für PlanerInnen (5 LP)

Wahlpflicht (5 LP)
Recommended Abilities
An interest in landscape
An interest in urban and rural places
An interest in shaping spatial change
An interest in scientific, cultural and social scientific issues
An interest in plants, animals and humans
An interest in social and environmental challenges
A creative drive
Differentiated thinking
Synthesis skills
Ability to work in a team
Ability to deal with conflict
An interest in verbal, graphic and textual communication
Career Opportunities
Landscape architects and environmental planners are engaged in both the private sector and the public sector. They operate in establishments such as municipal planning offices, nature conservation authorities and the management of historical monuments. In the private sector, they usually work in small private planning offices, or in larger planning operations in collaboration with architects, urban planners and civil engineers. Tasks range from the realisation of minor construction work in outdoor areas to the landscape management of large regions.
Possible Further Degree Programmes
Under certain conditions, admission to the following Master's programme is also possible. More detailed information can be found in the respective admission regulations. If you have any questions, please contact the course advice of the desired Master's programme:
Admission requirements and application
Admission Requirements
The exact admission requirements can be found in the admission regulations:
Application Deadlines
First-year students (Application for the first semester is only possible for the winter semester)
Applicants from Germany and other EU countries: June 1st – July 15th of the year
Applicants from outside the European Union: April 15th – May 31st of the year (application via uni-assist)
Applicants who have passed the assessment test (Feststellungsprüfung) of a German foundation course (Studienkolleg): 01.06.-15.07. of the year
Students resuming their studies and transfer students (application in a higher semester)
Everyone: June 1st – July 15th of the year for the winter semester
Everyone: December 1st – January 15th of the year for the summer semester

Landscape Architecture and Environmental Planning (B.Sc.) - Tessa & Jannes talk about their studies
Click the link "play video" to activate. Please note that activating the video will result in transfer of data to the respective provider. Further information can be found in our privacy policy
Play video
Do you have questions about studying? We are happy to help!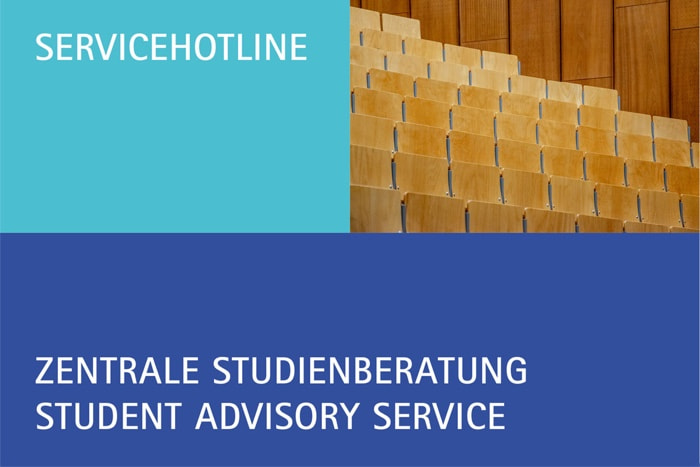 Address
Welfengarten 1
30167 Hannover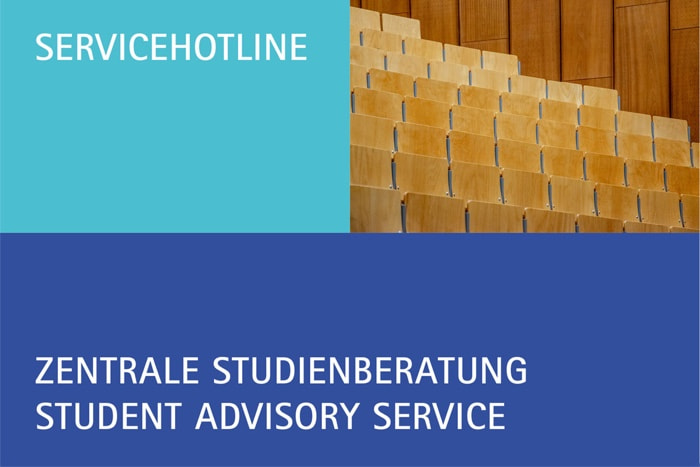 Address
Welfengarten 1
30167 Hannover