Geography
(Bachelor of Arts, Bachelor of Science)
Profile
Course type
Undergraduate studies (1 Subject bachelor)
Standard Course Duration
6 semesters
Course Start
Winter semester
Primary Language of Instruction
German
Language Requirements
German HZB: none
International application: German C1
Find out more
Admission
Restricted admission
Short Description
Geographers explore our living environment from an ecological and socio-economic perspective, and help to secure and improve this environment in terms of sustainable development. They also explore spatial use and the management of regional economic structures. As such, geography is closely related to the current the problems of our planet, and also addresses human socio-cultural and economic activities.
Would you like to analyse the interrelations in complex human-environmental systems in regional or international case studies in order to understand the ecosystem services provided to humans by nature? Or are you interested in investigating the effects of digitisation on the economy in different regions or how the provision of basic services can be maintained in rural areas? Would you like to plan spatial use and optimise the management of regional economic structures? Then a geography degree programme may be the right choice.
Geography is one of the most diverse disciplines among the earth sciences, involving the examination and explanation of the natural foundations of the earth, and human social and economic activities. It enquires into the forces and interactions that shape the earth's surface, influence the way we live and determine the dynamics of environmental, socio-cultural and economic systems.
Areas of Focus
Analysis of spatial economic and social structures and processes
Areas of emphasis depending on specialisation
Determination and assessment of ecosystem services
Geographic information systems
Human Geography
Man-environment relations
Physical Geography and Landscape Ecology
Political options for action
Processes in the atmosphere-vegetation-soil-rock border area
Quantitative and qualitative research methods
Course Content
Teaching during the first two semesters is based on a wide range of courses in the branches of Physical Geography and Landscape Ecology, Cultural and Social Geography, and Economic Geography. Introductory foundation courses cover the entire spectrum of the relevant subject area.
After completing the first two semesters, students select one of two specialisations (the "Y model"): Physical Geography and Landscape Ecology (BSc) or Human Geography (BA). Students who opt for Human Geography may additionally specialise in Cultural/Social Geography or Economic Geography. During the compulsory elective part of the degree programme (second and third academic years), students can only take modules from their chosen specialisation and an accompanying supplementary area. The two-tier structure of the degree programme ensures that all students gain a broad basis and are able to identify their main areas of interest in the first year. From the third semester, the course offers students a sufficient degree of substantive and methodological specialisation as a basis for proceeding to a Master's degree programme or for entering the world of work directly.
Semester
Basisstudium:
Grundlagen und Methoden der Physischen Geographie und Landschaftsökologie und der Humangeographie

1

Grundlagen der Physischen Geographie und Landschaftsökologie A (6 LP)
Grundlagen der Kultur- und Sozialgeographie (8 LP)
Propädeutik (5 LP)
Statistik und Datenpräsentation (8 LP)
Kartographie (4 LP)

2

Grundlagen der Wirtschaftsgeographie (8 LP)
Grundlagen der Physischen Geographie und Landschaftsökologie B (10 LP)
Geographische Informationssysteme A (3 LP)

Wahl nach dem 2. Semester
Vertiefung Physische Geographie und Landschaftsökologie
Vertiefung Humangeographie
3-5

Hauptseminar (8 LP)
Studienprojekt (16 LP)
Geographische Informationssysteme B (8 LP)
Weiterführende Wahlpflichtmodule (24 LP)
Exkursion (10 LP)
Berufspraktikum (18 LP)
Ergänzungsbereich (30 LP)

Hauptseminar (10 LP)
Zwei Studienprojekte (2x8 LP)
Statistische Regionalanalyse (6 LP)
Empirische Sozialforschung (8 LP)
Weiterführende Wahlpflichtmodule (21 LP)
Exkursion (5 LP)
Berufspraktikum (18 LP)
Ergänzungsbereich (30 LP)

6
Bachelorarbeit (14 LP)
Bachelorarbeit (14 LP)
Recommended Abilities
Successful completion of this degree programme requires the willingness to address all kinds of issues and to learn how to use innovative specialist software. For this reason, it is important to have a broad interest in science and social sciences, to enjoy engaging in connected thinking, to be creative and have good communication skills.
Career Opportunities
The strong practical emphasis of the degree programme opens up a wide variety of career opportunities:
Potential employers
Federal, state and local authorities
Higher education institutions and research institutions
Planning offices and engineering companies
Companies from the private sector
Areas of activity
Consultancy (e.g. policy, start-up, technology and funding consultancy)
Site, market and country analysis
Business development
Tourism development
Public planning
Research
Development cooperation
Public relations work
Market research
Environment consultancy
Landscape and environmental planning
GIS consulting
Possible Further Degree Programmes
Under certain conditions, admission to the following Master's programme is also possible. More detailed information can be found in the respective admission regulations. If you have any questions, please contact the course advice of the desired Master's programme:
Admission requirements and application
Application Deadlines
First-year students (Application for the first semester is only possible for the winter semester)
Applicants from Germany and other EU countries: June 1st – July 15th of the year
Applicants from outside the European Union: April 15th – May 31st of the year (application via uni-assist)
Applicants who have passed the assessment test (Feststellungsprüfung) of a German foundation course (Studienkolleg): 01.06.-15.07. of the year
Students resuming their studies and transfer students (application in a higher semester)
Everyone: June 1st – July 15th of the year for the winter semester
Everyone: December 1st – January 15th of the year for the summer semester

Geography (B.A.,B.Sc.) - Jannis talks about his studies
Click the link "play video" to activate. Please note that activating the video will result in transfer of data to the respective provider. Further information can be found in our privacy policy
Play video
Do you have questions about studying? We are happy to help!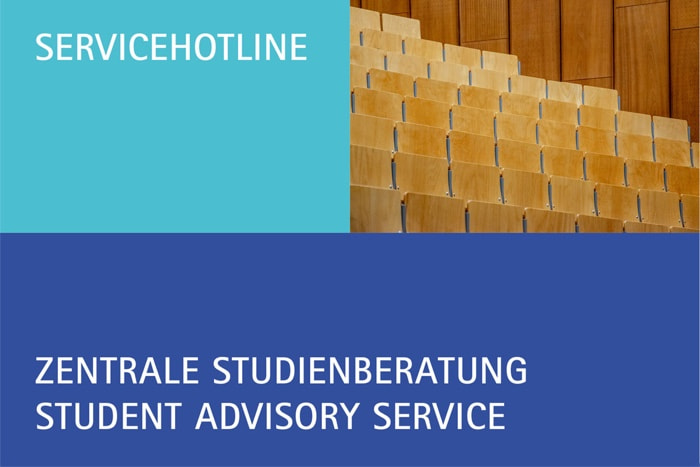 Address
Welfengarten 1
30167 Hannover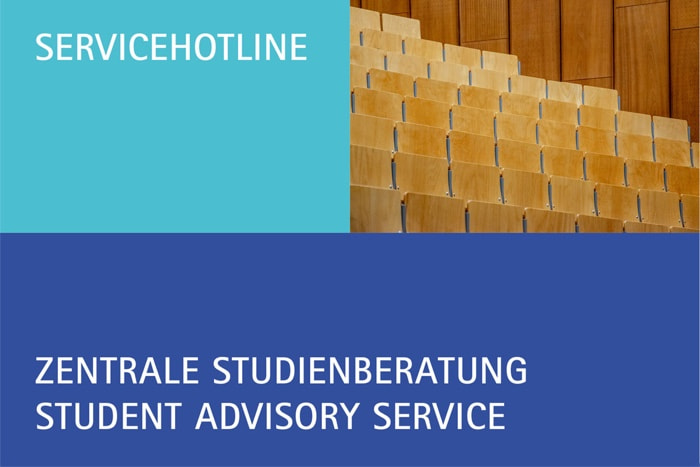 Address
Welfengarten 1
30167 Hannover