Music as subject in the Bachelor's degree programme in Special Needs Education
(Bachelor of Arts)
Profile
Course type
Undergraduate studies (2 Subjects bachelor)
Standard Course Duration
6 semesters
Course Start
Winter semester
Primary Language of Instruction
German
Language Requirements
German HZB: none
International application: German C1
Find out more
Special Requirements
The proof of a special educational internship or equivalent practical work in educational work with people with disadvantages or disabilities (compulsory)
Admission
Restricted admission
Short Description
Music is offered as a second subject (or supplementary teaching subject) within the bachelor's programme Special Needs Education. As first subject Special Needs Education is studied. The first two semesters are reserved for the contents of the first subject. The courses of the second subject will be added by the third semester.
The subject music is not studied at Leibniz University Hannover, but at the University of Music, Drama and Media Hanover (HMTMH).
As part of the bachelor's programme, the subject Music offers distinct musical practice components (instrumental or vocal lessons, piano accompaniment, guitar and organ instruments, free forms of improvisation, etc.) as well as special-education components (elementary or class music, rhythmics, vocal and choral conducting, application of digital music media) and music-theoretical learning components (general music theory, ear training, overview of music history).
Areas of Focus
Historical Musicology and Elementary Music Education
Artistic subjects (instrument and vocals)
Music education
Course Content
The Bachelor's degree programme in Special Needs Education begins with the first (major) subject at the Leibniz University Hannover. Starting in the third semester, the study of music as a second (minor) subject begins at the HMTMH. Therefore, the enrollment for the first semester takes place at Leibniz University Hannover.
The course contents are evenly distributed to the individual semesters in the bachelor phase and often designed to build on each other. This concerns the practical fields of instrumental and vocal lessons as well as the areas of music theory and ear training, song accompaniment and improvisation. But there are also courses that are completed after one semester, such as rhythmics, sing-along, class music, music history and introduction to music education.
Recommended Abilities
Specialized practical skills in the field of instrumental playing and singing voice
Prelude on an instrument (musical creativity - genre-independent)
Auditions (intonation, tonal and musical creativity - also genre-independent)
Hearing skills (distinction of intervals, triads, rhythms, etc.)
Basic musical knowledge in the field of music theory and music history
Music educational awareness or previous experience in the field of music education
Career Opportunities
The second subject music specifically is designed for work areas in inclusive schools, elementary music education and the individual special educational areas of language, learning, emotional, social and mental development.
Work opportunities apart from schools are in the field of educational cooperation in protective workshops and other facilities for the disabled. Based on this programme, specializations in the fields of music geragogy or music therapy can be acquired.
Admission requirements and application
Admission Requirements
The Bachelor's degree programme in special needs education generally is admission restricted.
As second subject some subjects in the Bachelor's degree programme in special needs education are restricted (Applied Linguistics (non-school-based), German Studies (school subject: German), History, Arts, Music, Social Studies and Science ("Sachkunde") and Sports (school subject: Physical Education) and others are admission-free (Protestant Theology (school subject: Protestant Religious Education), Catholic Theology (school subject: Catholic Religious Education) and Mathematics).
The exact admission requirements can be found in the admission regulations and on the Website of the University of Music, Drama and Media Hanover (HMTMH):
Application Deadlines
Application dates for a subject combination with at least one restricted subject:
First-year students
(Application for the first semester is only possible for the winter semester)
Applicants from Germany and other EU countries: June 1st – July 15th of the year
Applicants from outside the European Union: April 15th – May 31st of the year (application via uni-assist)
Applicants who have passed the assessment test (Feststellungsprüfung) of a German foundation course (Studienkolleg): June 1st – July 15th of the year
Students resuming their studies and transfer students (application in a higher semester)
Everyone: June 1st – July 15th of the year for the winter semester
Everyone: December 1st - January 15th of the year for the summer semester


Special Needs Education (B.A.) - Milena & Laura talk about their studies
Click the link "play video" to activate. Please note that activating the video will result in transfer of data to the respective provider. Further information can be found in our privacy policy
Play video
Do you have questions about studying? We are happy to help!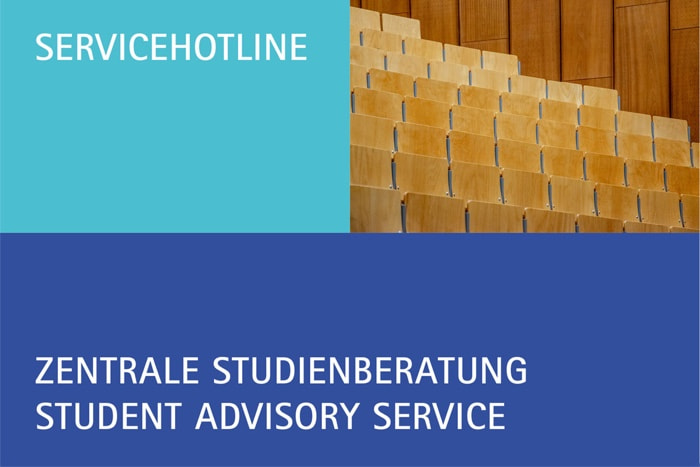 Address
Welfengarten 1
30167 Hannover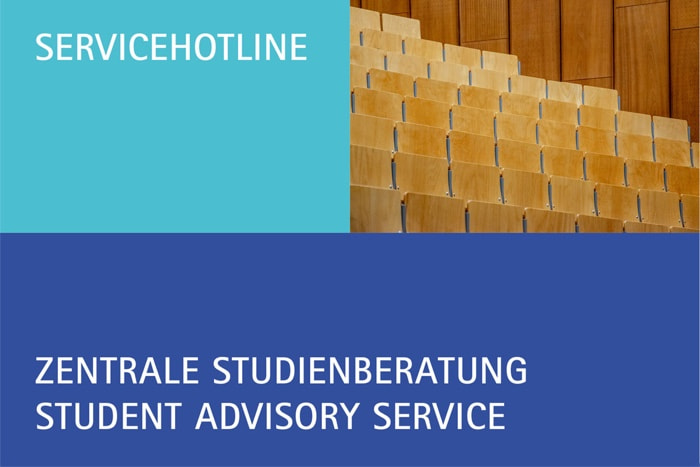 Address
Welfengarten 1
30167 Hannover