"Sustainable development meets the needs of the present without compromising the ability of future generations to meet their own needs". Diese erstmalig im 1987 veröffentlichten "Brundlandt-Report" der Weltkommission für Umwelt und Entwicklung Definition betrachtet ökologische, ökonomische und soziale Ziele als grundsätzlich vereinbar und nicht gegeneinander ausspielbar. Dem gegenüber steht das Konzept der "Starken Nachhaltigkeit", das voraussetzt, dass der Bestand an Naturressourcen nicht monetär kompensierbar sei und materiell ungeschmälert an die künftigen Generationen zu übergeben sei. Was bedeutet Nachhaltigkeit für die Leibniz Universität? Durch die spezifische Verfasstheit der Universität und die hohe intrinsische Motivation ihrer Mitglieder besteht die Chance, sie - im Rahmen des Möglichen - zu einem Leuchtturm der Nachhaltigkeit zu machen, der in die Gesellschaft ausstrahlen und innovative Lösungen exemplarisch für andere Bereiche entwickeln kann. Dabei wird es im Wesentlichen darum gehen, den Nachhaltigkeitsgedanken querschnittsorientiert in allen relevanten Bereichen zu verankern und darauf zu setzen, dass durch Informationen und Anreize Aufgaben und Lösungen neu reflektiert und anders umgesetzt werden.
Prof. Dr. Christina von Haaren
Jahrgang 1954, ist seit 1998 Professorin für Landschaftsplanung und Naturschutz am Institut für Umweltplanung an der Fakultät für Architektur und Landschaft. Sie forscht zu Biodiversität und Ökosystemleistungen in der Umweltplanung. Seit 2019 ist sie Vizepräsidentin für Internationales und Nachhaltigkeit der Leibniz Universität Hannover.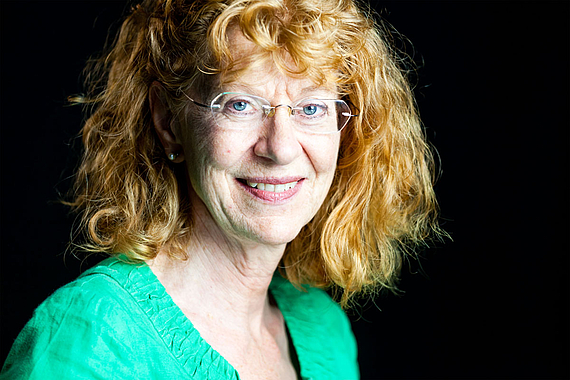 Livestream-Aufzeichnung
Click the link "play video" to activate. Please note that activating the video will result in transfer of data to the respective provider. Further information can be found in our privacy policy
Play video
Das Unimagazin zum Thema Nachhaltigkeit
Kontakt
Monika Wegener
Representatives
Referentin für Alumnibetreuung
Address
Wilhelm-Busch-Straße 4
30167 Hannover