History as subject in the Bachelor's degree programme in Special Needs Education
(Bachelor of Arts)
Profile
Course type
Undergraduate studies (2 Subjects bachelor)
Standard Course Duration
6 semesters
Course Start
Winter semester
Primary Language of Instruction
German
Language Requirements
German HZB: none
International application: German C1
Find out more
Special Requirements
The proof of a special educational internship or equivalent practical work in educational work with people with disadvantages or disabilities is compulsory.
Admission
Restricted admission
Short Description
History is offered as a second subject (or supplementary teaching subject) within the bachelor''s programme Special Needs Education. As first subject Special Needs Education is studied. The first two semesters are reserved for the contents of the first subject. The courses of the second subject will be added by the third semester.
The Bachelor's degree programme in Special Needs Education enables students to choose whether they wish to focus on school-based or non-school-based activities. History as a second subject is aimed exclusively at students wishing to focus on school-based activities. History as a second subject involves two epochal basic modules and an introductory teaching methodology module, and comprises 30 credit points in total.
The modules provide an introduction to key working techniques and an initial overview of the methods, topics and theories of the subject. At the same time, the modules constitute the basis for independently exploring specialist issues and prepare students for a later transition to the Master's degree programme in Special Needs Education for Schools with History as the second subject. Each module comprises a lecture and a seminar.
Further information on the website of the History Department (German language only)
Areas of Focus
German, European, African and Latin American history
Modern history
Interdisciplinary research
History of politics, societies, mentalities, cultures and gender
Practice-oriented training
Course Content
Courses are grouped into modules, ending with a module examination. The degree programme is structured into two subject-specific basic modules and one teaching module. In the basic modules, students learn the basic skills required to study history, as well as the key methodologies and research results of history. In the teaching module, students are given an introduction to teaching methodology for history.
Recommended Abilities
Students of Special Needs Education should be interested in politics and society, and should have an enquiring mind. They need patience in order to recognise and learn sociological and psychological processes and interrelations, and to take in education theories. It is important that students enjoy reading and accessing working practices in a strictly methodical way. Students should also be able to express themselves well, and need a good command of foreign languages.
Career Opportunities
Special needs educationalists primarily find employment in schools. Graduates have found work in schools and higher education institutions, institutions of further and continuing education, the Foreign Office, international organisations and the media. However, students should bear in mind that the Bachelor's degree programme and the specialist Master's degree programme are not tailored towards a particular profession.
Admission requirements and application
Admission Requirements
The Bachelor's degree programme in special needs education generally is admission restricted.
As second subject some subjects in the Bachelor's degree programme in special needs education are restricted (Applied Linguistics (non-school-based), German Studies (school subject: German), History, Arts, Music, Social Studies and Science ("Sachkunde") and Sports (school subject: Physical Education) and others are admission-free (Protestant Theology (school subject: Protestant Religious Education), Catholic Theology (school subject: Catholic Religious Education) and Mathematics).
The exact admission requirements can be found in the admission regulations:
Application Deadlines
Application dates for a subject combination with at least one restricted subject:
First-year students
(Application for the first semester is only possible for the winter semester)
Applicants from Germany and other EU countries: June 1st – July 15th of the year
Applicants from outside the European Union: April 15th – May 31st of the year (application via uni-assist)
Applicants who have passed the assessment test (Feststellungsprüfung) of a German foundation course (Studienkolleg): June 1st – July 15th of the year
Students resuming their studies and transfer students (application in a higher semester)
Everyone: June 1st – July 15th of the year for the winter semester
Everyone: December 1st - January 15th of the year for the summer semester

Special Needs Education (B.A.) - Milena & Laura talk about their studies
Click the link "play video" to activate. Please note that activating the video will result in transfer of data to the respective provider. Further information can be found in our privacy policy
Play video
Do you have questions about studying? We are happy to help!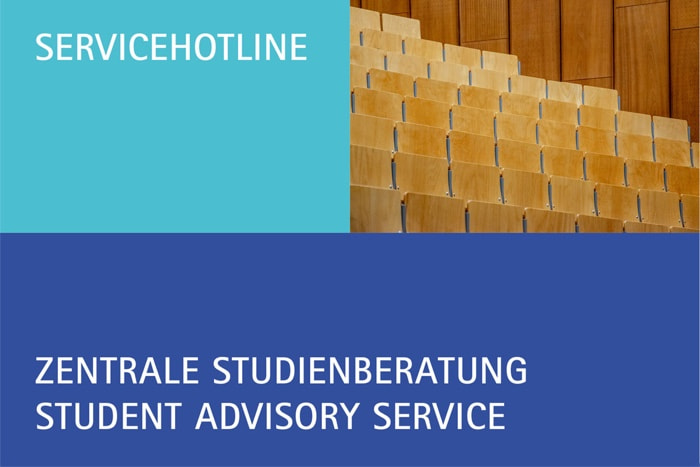 Address
Welfengarten 1
30167 Hannover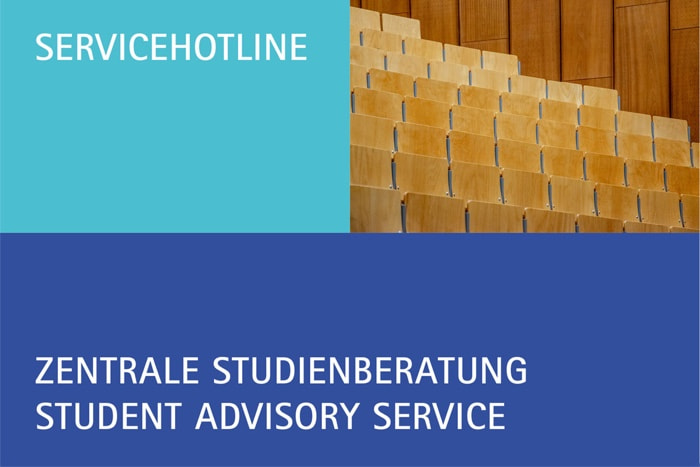 Address
Welfengarten 1
30167 Hannover