Meteorology
(Bachelor of Science)
Profile
Course type
Undergraduate studies (1 Subject bachelor)
Standard Course Duration
6 semesters
Course Start
Winter semester
Primary Language of Instruction
German
Language Requirements
German HZB:
none
International application:
German C1
Find out more
Admission
Unrestricted admission
Short Description
Attention: This degree programme expired in the winter semester 2022/23. An application is therefore no longer possible.
A new bachelor's degree in "Environmental Meteorology" was introduced in the 2022/23 winter semester.
The main aim of the Bachelor's degree programme is to provide students with a scientifically oriented grounding. On the basis of the foundation courses in physics and mathematics required for the programme, students on the Bachelor's degree programme in Meteorology gain an overview of the areas of atmospheric physics and meteorology. They also have the opportunity to specialise in an applied area of meteorology. Students can apply their theoretical knowledge for the first time on field trips to classify and analyse weather events in practice.
The Bachelor's degree programme enables graduates to proceed to a subsequent Master's degree programme or to enter a profession.
Areas of Focus
Cloud physics
Introduction to meteorology
Synoptic meteorology
Theoretical meteorology
Course Content
During the first two semesters, students are given an introduction to meteorology. In later semesters, this introduction is gradually expanded by meteorological topics such as climatology and cloud physics. An important element of this stage of the degree programme is the module Synoptic Meteorology, in which students gain the skills required to analyse and forecast weather events in a combination of theory and practice. During the last three semesters of the Bachelor's degree programme, students can select additional courses in meteorology that are of particular interest to them.
Parallel to this, students additionally complete the foundation stage in mathematics and physics over the course of the first three semesters. In the process, they are taught the foundations of mathematics and are given an introduction to experimental physics and theoretical physics.
Students explore the material in groups and then complete problem sheets and revise for tests on the lectures together.
The Bachelor's thesis, written at the end of the programme, should demonstrate that students are able to scientifically tackle a problem from the field of meteorology independently.
Semester/area
Semester 1
Semester 2
Semester 3
Semester 4
Semester 5
Semester 6
CP
Mathematics

Linear Algebra A

4 CP

Analysis A

5 CP

Linear Algebra B

4 CP

Analysis B

5 CP

Numerical Analysis A

4 CP

Stochastics A

4 CP

Applied Programming

4 CP

30

Experimental Physics

Mechanics and Relativity

6 CP

Electricity

12 CP

Optics, Atomic Physics,

Quantum Phenomena

10 CP

28

Theoretical Physics

Mathematical Methods

7 CP

Electrodynamics

7 CP

14

General & Applied Meteorology

Introduction to Meteorology I

4 CP

Introduction to Meteorology II

4 CP

Radiation I

4 CP

Radiation II

4 CP

Climatology

4 CP

38

Cloud Physics

4 CP

Instruments Laboratory Class

6 CP

Synoptic Meteorology

(Synoptic Meteorology I + II, Weather Briefing)

8 CP

Theoretical Meteorology

Kinematics and Dynamics

4 CP

Thermodynamics and Statics

4 CP

Turbulence and Diffusion

4 CP

12

Specialisation

Study and Career

Career-related work placement and tutorial

5 CP

Meteorological field trip

2 CP

7

Optional module in Meteorology Selected from appropriate courses, worth a minimum of 20 CP

20

Scientific/technical optional area A minimum of 12 CP in courses taken at the faculties listed in the Examination Regulations

12

Key transferable skills

A course from the portfolio offered by the Centre for Applied Linguistics and Special Languages or the Centre for Key Competences or relevant courses offered by the Faculty.

2 CP

Academic Writing

2 CP

4

Presentation and project work

Bachelor's project

15
Recommended Abilities
The main reason for studying meteorology ought to be a love of the subject. After the first lecture, students soon realise that meteorology is a scientific subject. Success in this subject is dependent on students' willingness to explore the foundations of mathematics and physics in depth. Students are also expected to possess a logical way of thinking and a precise method of working. In addition, creativity and capacity for teamwork are also very useful.
Career Opportunities
Career opportunities exist in companies that enable entrants to pursue further training, based on their sound fundamental knowledge of physics (e.g. in trainee programmes) or in areas primarily requiring analytical skills and the power of abstraction, such as marketing and project management.
Since graduates have a knowledge of synoptic meteorology, they are also qualified to work for private weather services and to enter the higher intermediate civil service with the German Meteorological Service (DWD).
Meteorologie (B.Sc.) - Juliane erzählt von ihrem Studium
Click the link "play video" to activate. Please note that activating the video will result in transfer of data to the respective provider. Further information can be found in our privacy policy
Play video
Do you have questions about studying? We are happy to help!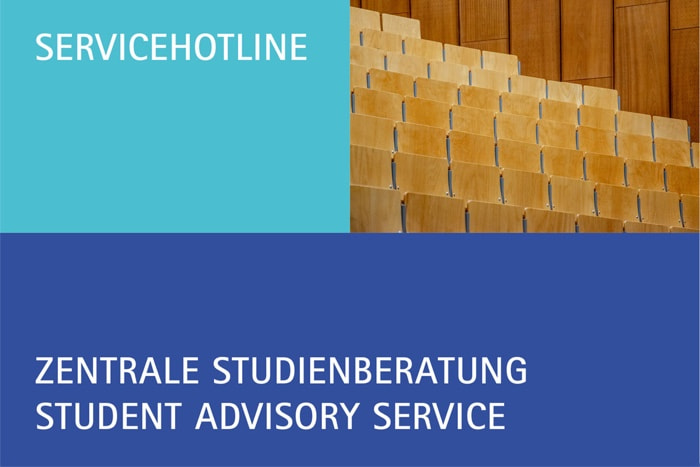 Student Advisory Services
Address
Welfengarten 1
30167 Hannover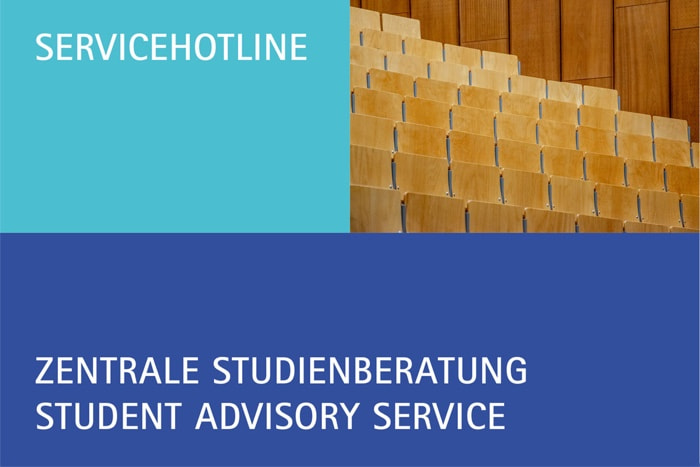 Student Advisory Services
Address
Welfengarten 1
30167 Hannover