Sports as subject in the Interdisciplinary Bachelor's Degree Programme
(Bachelor of Arts)
Profile
Course type
Undergraduate studies (2 Subjects bachelor)
Standard Course Duration
6 semester
Course Start
Winter semester
Primary Language of Instruction
German
Language Requirements
German HZB: none
International application: German C1
Find out more
Admission
Restricted admission
Short Description
The subject sports is offered as one of two subjects within the interdisciplinary Interdisciplinary Bachelor's Degree Programme. Please note the subject combination options.
The general study objective is to acquire thorough specialist knowledge and the ability to produce academic work using the methods involved in the subject. After completing this degree, students should be able to work in a school environment (after completing the subsequent Master's degree) or in a non-school-based setting. Completion of the Bachelor's examination is the requirement for admission to the Master's Teacher Training Course for Grammar Schools or the specializing master.
Students gain a differentiated understanding of teaching methodological issues and problems in various contexts (not only school-based contexts but also those with a non-school-based perspective). In the process, great emphasis is placed on knowledge and insight into sports science, teaching methodology and education as well as practical sports skills and abilities. The competencies gained by students include knowledge from the areas of physical education, social sciences and the natural sciences. During the study they gain skills and abilities in a wide range of disciplines relating to the teaching and methods of sports.
Further information on the website of the Institute of Sports Science (German language only)
Areas of Focus
Courses combining theory and practice (team games, racket and net sports, individual sports, other sporting disciplines)
Foundations of sports science
Sports theory in the humanities and natural sciences
Teaching methodology courses (e.g. the effects of the media in sports, dealing with heterogeneous groups)
Course Content
The course sequence offers students a wide range of compulsory elective options that is so diverse that it cannot be illustrated by a specific example. A sample study plan is available to help students plan their course sequence:
www.sportwiss.uni-hannover.de/studiengaenge_sw.html
As part of the interdisciplinary bachelor's degree programme, students with a focus on teaching have to complete a non-school-based internship as well as a school internship, both lasting four weeks. The non-school-based internship helps students to get first work insights in the area of teaching, to check on their career aspiration. For students with an non-school-based focus, an eight-week non-school-based internship must be completed.
Recommended Abilities
An interest in dealing with young people and adolescents
An interest in sports science issues in the natural sciences and humanities
Basic practical sports skills and abilities
Career Opportunities
In the subject of Sports, students have the opportunity to gain practical experience thanks to cooperative activities with social facilities, sports clubs, sports medicine institutes and sports federations. However, the main area of activity is the teaching profession. As an alternative to a career in schooling, which requires completion of a Master's degree, graduates have the option of working for sports federations, health insurance companies, fitness studios, as freelance trainers or in open youth work and social work.
Possible Further Degree Programmes
Under certain conditions, admission to the following Master''s programme is also possible. More detailed information can be found in the respective admission regulations. If you have any questions, please contact the course advice of the desired Master''s programme:
Admission requirements and application
Admission Requirements
Some subjects in the interdisciplinary Bachelor are restricted (Biology, Computer Science, Performing Arts, German Studies (school subject: German), English Studies (school subject: English), Geography, History, Music, Political Science, Religious Studies, Spanish Studies (school subject: Spanish) and Sports (school subject: Physical Education).
Other subjects are admission-free (Chemistry, Protestant Theology (school subject: Protestant Religious Education), Catholic Theology (school subject: Catholic Religious Education), Mathematics, Philosophy and Physics).
Please note that the aptitude test for the subject sport is an application requirement. It must be available at the latest on the 15th of July of each year (cut-off date) for the winter semester. This applies to study beginners as well as to students resuming their studies and transfer students.
The exact admission requirements can be found in the admission regulation and in the rules for the determination of special suitability for the subject sport.
Note: The admission regulations reflect the legally prescribed subject combinations in the Master regulation of Lower Saxony. All currently possible subject combinations can be found under "Combinations".
Application Deadlines
Application dates for a subject combination with at least one restricted subject:
First-year students
(Application for the first semester is only possible for the winter semester)
Applicants from Germany and other EU countries: June 1st – July 15th of the year
Applicants from outside the European Union: April 15th – May 31st of the year (application via uni-assist)
Applicants who have passed the assessment test (Feststellungsprüfung) of a German foundation course (Studienkolleg): June 1st – July 15th of the year
Students resuming their studies and transfer students (application in a higher semester)
Everyone: June 1st – July 15th of the year for the winter semester
Everyone: December 1st - January 15th of the year for the summer semester

Sports (B.A.) - Daniel

talks about his studies
Click the link "play video" to activate. Please note that activating the video will result in transfer of data to the respective provider. Further information can be found in our privacy policy
Play video
Do you have questions about studying? We are happy to help!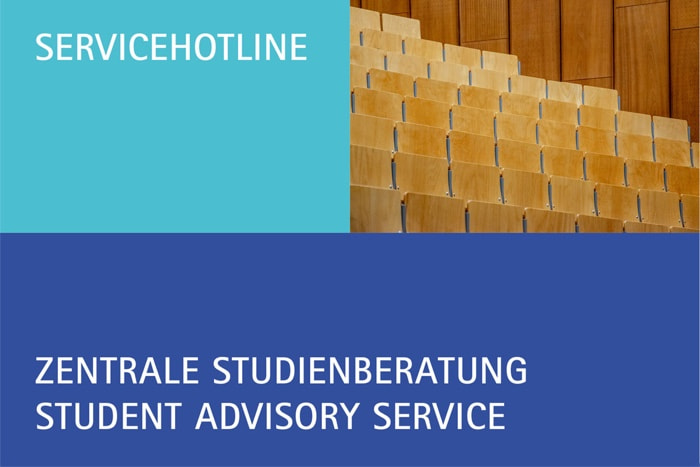 Address
Welfengarten 1
30167 Hannover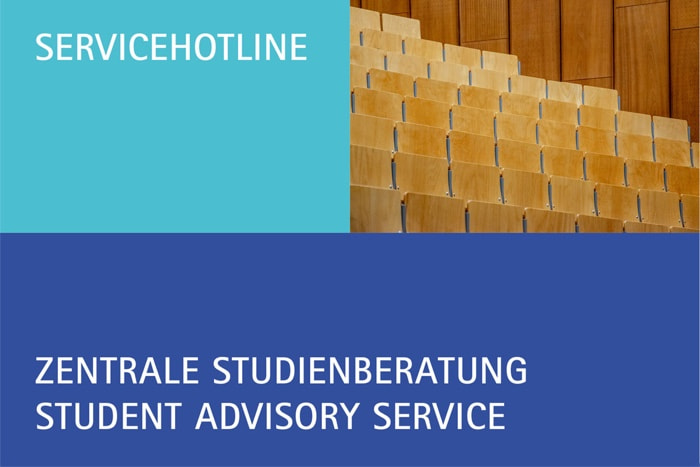 Address
Welfengarten 1
30167 Hannover