Sustainable Engineering
(Bachelor of Science)
Profile
Course type
Undergraduate studies (1 Subject bachelor)
Standard Course Duration
6 semesters
Course Start
Winter semester
Primary Language of Instruction
German
Language Requirements
German HZB: none
International application: German C1
Find out more
Admission
Unrestricted admission
Short Description
- New study programme starting winter semester 2021/22 -
Engineering is essential to all buildings, start-ups, processes, many hobbies and all kinds of ideas. How great is the potential for achieving climate and sustainability goals, developing green innovations, and preventing green washing? Enormous – in our opinion. Which is why we train tomorrow's engineers. Sustainable Engineering is the degree programme that combines the foundations of engineering with the principles of sustainability science.
Become part of a new generation of engineers and do your undergraduate degree at our university. Besides opening up challenging fields of work and careers, you will also become part of a major movement to combat climate change, the waste of resources, and antiquated production methods and ways of doing business.
On your interdisciplinary programme, you will follow a curriculum that includes basic sustainability science disciplines and methods, as well as several engineering modules from the fields of mathematics, engineering mechanics, materials science, energy and process engineering, and engineering design, leading to a recognised engineering degree. After successfully completing the Bachelor's degree in Sustainable Engineering, you can officially call yourself an engineer.
Areas of Focus
Engineering sciences
Sustainability science
Engineering ethics
Sustainability economics
Sustainable product design
Circulation technology
Renewable energies
Life cycle assessment
Sustainable production engineering
Development and construction
Course Content
This interdisciplinary degree programme integrates elements of critical philosophy of technology, climate sciences, sustainability economics, sustainable production as well as circulation technology and other sustainability-focused elements. It is therefore a contemporary and socially relevant degree programme.
A special feature at the start of your programme is the practice-oriented Bachelor's project.Working as part of a group with fellow students, you develop an engineering solution to a current research or practical issue. You should have completed the pre-internship by the end of the fourth semester. This then opens up two core elective modules in addition to the interdisciplinary compulsory modules. If you decide to do your specialised internship at the Master's stage instead, the number of elective modules increases to five.
You can choose from six different specialisations:
Development and Construction
Sustainable Production Engineering
Energy and Process Engineering
Automation and Digitalisation
Sustainability Sciences
Environmental Protection & Water Management
8-week pre-internship
Semester 1
Semester 2
Semester 3
Semester 4
Semester 5
Semester 6
Basics of Electrical Engineering: AC and DC Networks
(6 CP)
Basics of Electrical Engineering II: Electric and Magnetic Fields
(8 CP)
Laboratory Exercise
(1 CP)
Thermodynamics I + Chemistry
(7 CP)
Thermofluid
Dynamics
(5 CP)
Renewable Energies
(5 CP)

Bachelor's thesis module
(13 CP)

Bachelor's thesis
(11 CP)
Präsentation
(1 CP)

Introduction to Academic Writing
(1 CP)

Introduction to Sustainability Science
(5 CP)
Advanced Design: Construction Design Project II
(5 CP)
Foundations of Electromagne-
tic Energy Conversion
(5 CP)
Foundations of Measurement and Control Technology
(2 CP)
Foundations of Measurement and Control Technology
(4 CP)
Design I / Construction
Design Project
(4 CP)
Mathematics II
(8 CP)
Digitalisation
+ Practical Programming Task
(4 CP + 1 CP)
Circulation Technology
(5 CP)
Sustainable Product Design/
Student Design Project
(5 CP)
Mathematics I
(8 CP)
Basics of Engineering
Mechanics II /
Dynamic Systems
(5 CP)
Materials Science I
(5 CP)
Numerical Mathe-
matics / Mathematical Tools
(6 CP)
Risk Assessment/
Reliability Analysis
(5 CP)

Professional Skills
(15 CP)

Optional Specialised Internship

Alternatively:
3 additional core elective modules

Basics of Engineering
Mechanics I
(5 CP)
Philosophy of Science and Ethics of Engineering
(5 CP)
Introduction to Sustainability Economics
(4 CP)
Sustainable Production
(5 CP)
Core Elective Module I
(5 CP)
Bachelor's Project
(4 CP)

Polymeric Materials
(3 CP)
Materials Testing Laboratory Exercise
(2 CP)

Introduction to Environmental Law
(3 CP)
Core Elective Module II
(5 CP)
Tutorials or Studium Generale
(2 CP)
Recommended Abilities
An interest in sustainability
Enthusiasm for technology and development
Interdisciplinary interest
Basic skills in mathematics
Career Opportunities
Renewable energies sector
Manufacturing industry
Start-ups
Non-governmental organisations
Waste management
Raw materials industry
Automation and digitalisation industry
Production engineering
Admission requirements and application
Application Deadlines
First-year students (Application for the first semester is only possible for the winter semester)
Applicants from Germany and other EU countries: June 1st – Sept 30th of the year
Applicants from outside the European Union: April 15th – May 31st of the year (

application via uni-assist

)
Students resuming their studies and transfer students (application in a higher semester)
Everyone: June 1st – Sept 30th of the year for the winter semester
Everyone: December 1st - March 31st of the year for the summer semester


Informationsveranstaltung Nachhaltige Ingenieurwissenschaft
25.08.2021: 14-16 Uhr
Nachhaltige Ingenieurwissenschaft (B.Sc.) an der Leibniz Universität Hannover
Click the link "play video" to activate. Please note that activating the video will result in transfer of data to the respective provider. Further information can be found in our privacy policy
Play video
Do you have questions about studying? We are happy to help!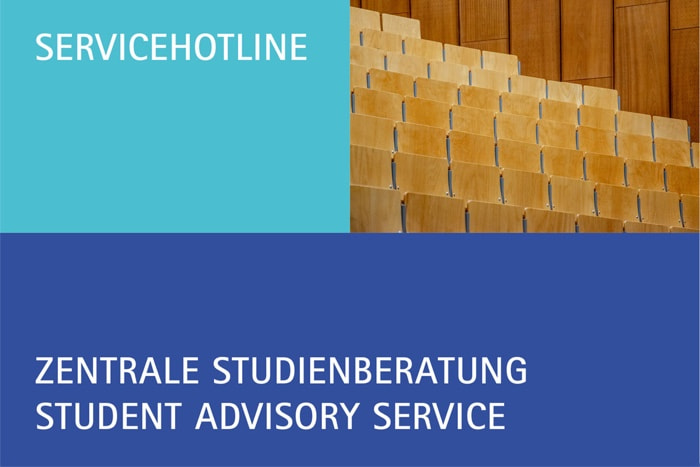 Student Advisory Services
Address
Welfengarten 1
30167 Hannover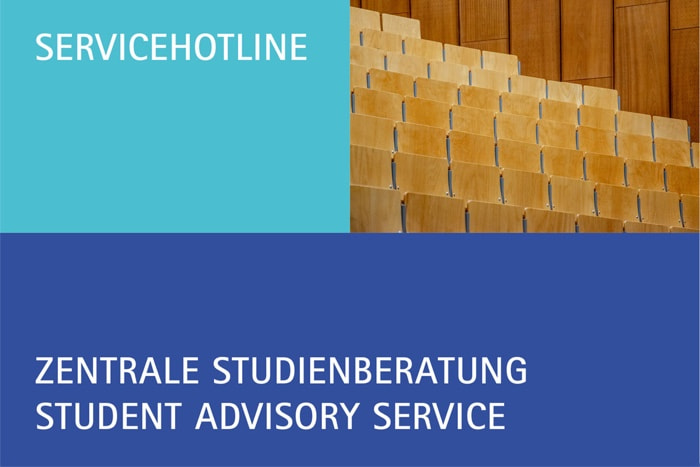 Student Advisory Services
Address
Welfengarten 1
30167 Hannover