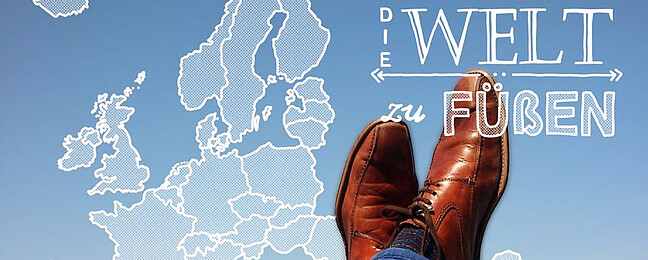 Information for Erasmus+ Exchange Students from Leibniz Universität Hannover (Outgoings)
Mobility with Erasmus+ Programme Countries
The Erasmus+ Programme enables student exchanges in study periods between 3 and 12 months per degree (Bachelor, Master, PhD) between programme partner universities. Each Faculty/Institute of Leibniz Universität Hannover has several programme partner universities.
Please be aware that the different faculties and instutues might have their own application procedures and deadlines for the following academic year during each semester. Please get in touch with your exchange coordinator at your faculty/institute.
Reports of experience (Erfahrungsberichte) by former exchange students may be found in our database or our list of reports. Be aware the reports are written in German.
The Erasmus+ Programme offers:
a monthly payed mobilty grant (divided in three categories, which are based on the approximate costs of living in the country of destination):
Erasmus+ Student Mobility Grant (SMS)

| Group | Country | Monthly Mobility Grant for the Academic Year 2022/23 (starting spring term 2023) |
| --- | --- | --- |
| 1 | Denmark, Finland, Ireland, Iceland, Liechtenstein, Luxembourg, Norway, Sweden, United Kingdom | 600€/month |
| 2 | Austria, Belgium, France, Greece, Italy, Malta, the Netherlands, Portugal, Spain, Cyprus | 540€/month |
| 3 | Bulgaria, Croatia, Czech Republic, Estonia, Hungary, Latvia, Lithuania, Northern Macedonia, Poland, Romania, Serbia, Slovakia, Slovenia | 490€/month |
Erasmus+ Application Procedure
On the following pages, you will find all necessary information. Please read carefully!
Attention: In case you are not citizen of a EU-Member country and are studying in Germany with a Visa you will have to check if you Visa status allows for an exchange period in another EU country. You might want to verify this with the embassy of the country you are planning to go to!
Spare Placement
In case that certain exchange mobilities are still available, we offer a spare placement database, where you can apply for vacant exchange mobilities even after the official deadlines. However, you can only apply for cooperations based on your field of study.
Mobility of Individuals with Erasmus+ Partner Countries Outside of the European Union
What is Mobility with Partner Countries ?
Mobility with partner countries outside of the European Union constitutes an additional element of the Erasmus+ programme. Through this programme, mobilities of students, professors and university staff to Germany (Inbound) and from Germany (Outbound) will be funded. The financial support derives from various budgets of the European Union.
The following partner countries and universities are partners of Leibniz Universität Hannover. Thus, an application for Erasmus+ is possible:
Student Mobility (SMS)
All degree seeking students (Bachelor, Master, Ph.D.) can apply for an exchange of a duration of 3-12 month.
Financial Rates:
Outgoings (Students of Leibniz Universität Hannover): 650€ per month
Incomings (Students of partner countries and partner institutions): 800€ per month
Additionally, travel expenses - depending on distance between home and guest institution - will be covered through the following allowance of transportation costs. Your travel distance will be based on the distance calculator of the EU.
| | |
| --- | --- |
| Distance | Mobility Grant |
| 10 km - 99 km | 20€ |
| 100 km - 499 km | 180€ |
| 500 km - 1999 km | 275€ |
| 2000 km - 2999 km | 360€ |
| 3000 km - 3999 km | 530€ |
| 4000 km - 7999 km | 820€ |
| 8000 km and more | 1500€ |
Additional Grant
Disabled students and students with children can apply for an additional grant (valid for every mobility aspect of the Erasmus+ programme).
Study Buddy & ESN Hannover
Leibniz University offers several care services in order to encourage the exchange between German and international students, former and future Erasmus+ students, in order to facilitate settling in in Hannover and to have a good time together. On the one hand, there is the Study Buddy Programme, which aims at promoting intercultural exchange between international and local students, on the other hand, there is the Hannoverian group of the Erasmus Student Network (ESN).
If you are interested in participating in either of these programmes or just want to have a look at the single activities offered, please visit the respective websites.
As far as Erasmus+ student networks of other European universities are concerned, you can find further information on the general website of the European Student Network (ESN):
Erasmus+ (Outgoings)
Thomas Hobohm
Administrative/Technical Staff

Address
Welfengarten 1A
30167 Hannover

The Erasmus+ Programme of Leibniz Universität Hannover was awarded with the Europäisches Qualitätssiegel ("European Seal of Quality")in 2006 and 2011.