IdM stands for "Identity Management" at Leibniz University Hannover. This is where students can manage several other accounts for online facilities required at university (such as wireless LAN, cloud services and the learning management system) in the central Account Manager. For this reason, IdM is also called the "central login page".
Students gain access to the Account Manager via their LUH ID: when starting university, students are given a registration number, which they keep throughout their time at university. By the same token, students are allocated an LUH ID, giving them access to many central IT-based services.
All students receive their individual LUH ID together with their LeibnizCard. The cover letter contains not only the LUH ID, but also the initial password, which is necessary when registering for the first time, and may be useful if the password has to be reset at some point. The structure of the LUH ID is similar to that in the following example: LUH-1DP.
A student's LUH ID and registration number will remain the same throughout their time at university.
The LUH ID must be activated before students can use the various IT services:
How to activate your LUH ID
Login on the Account Manager page using your LUH ID and the initial password sent to you.
Enter your email address or confirm the email address that you gave in your application.
A verification code will be sent to this email address to ensure that you have access to it. Enter the verification code on the login page or follow the link given in the email.
You will now be asked to create a new password for your LUH ID.

Please note: The password must be a combination of symbols, letters, and upper case and lower case letters. Your password then acts as a kind of master key that will enable you to edit other passwords (e.g. wireless LAN) and to login to the online portal QIS (exam management). To create and manage strong passwords you can use a password manager.


If you have forgotten your password, you can have it reset to the initial password by going in person to the Service Centre Information Desk and presenting your identity card.
Use of the Account Manager
Once you have activated your LUH ID, you can access and activate various online services via the Account Manager. In the Account Manager, you will find under "IT-Dienste" (IT services) a list of the services offered, such as wireless LAN and Stud.IP, as well as information and options for managing other passwords. If you go to "Persönliche Daten" (personal data), you will be able to view your data, register for a new email address, and decide which newsletters you would like to receive from the university.
Once you have activated your LUH ID, you can then use your LUH ID and your password to login to the QIS online portal (portal for exam management). This is where the Examination Office will post your grades; you can also register for exams or withdraw from them, and print out an overview of your grades and your registration certificates.
Communication only via official student email addresses
The official email communication at the LUH will be send only to your student email address – not to your external and privately used accounts. To receive important information via email (e. g. notifications from Stud.IP, registration deadlines or updates on the corona situation) all enrolled students have to use their official student email address, which can easily be activated in your IDM account.
Please note: Despite of the similarities between the mail adress and the web adress of Stud.IP, your student emails can not be retrieved via Stud.IP. Please use the LUIS web mail service in you browser (sogo.stud.uni-hannover.de) or a secure E-Mail-Client.
More Information on the LUIS website.
Learn about studying at Leibniz University Hannover on social media: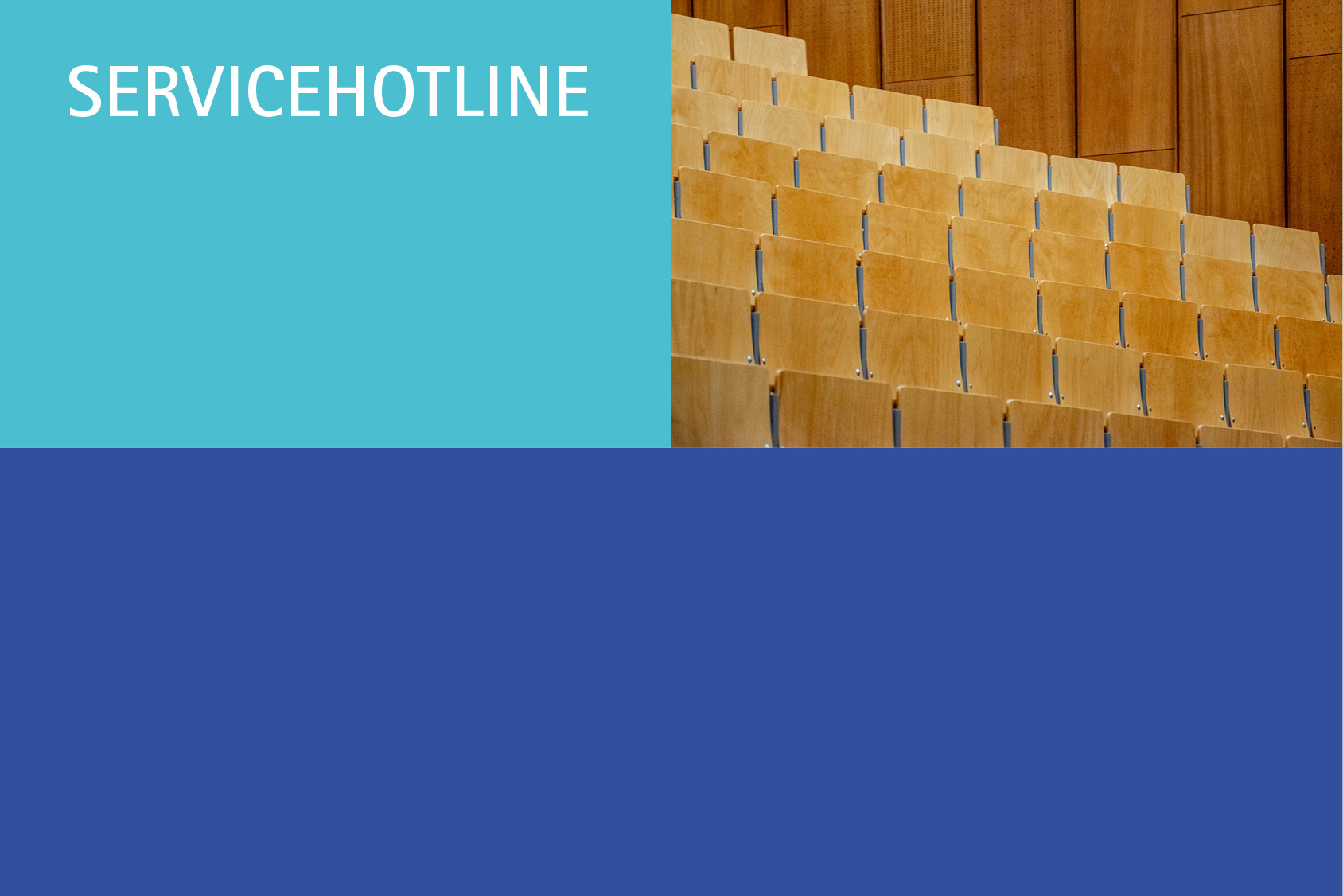 © Zentrale Studienberatung / LUH
Service Hotline
Our service hotline will be pleased to assist you! Contact us via phone, e-mail or in person!
Address
ServiceCenter
Welfengarten 1
30167 Hannover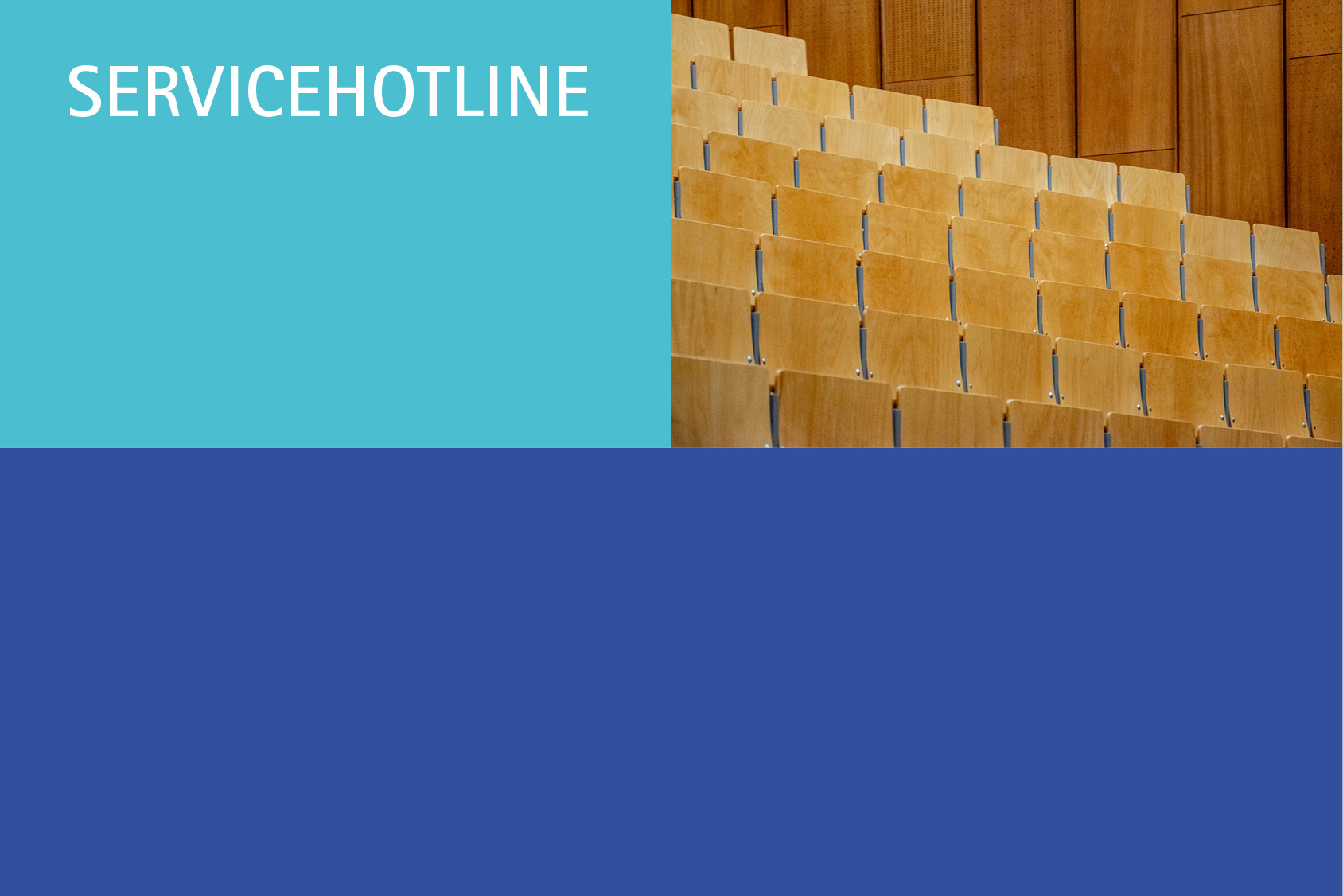 © Zentrale Studienberatung / LUH
Service Hotline
Our service hotline will be pleased to assist you! Contact us via phone, e-mail or in person!
Address
ServiceCenter
Welfengarten 1
30167 Hannover