English Studies as subject in the Bachelor's Teacher Training Course for Technical Education
(Bachelor of Science)
© Samuel Zeller on Unsplash
Profile
Course type
Undergraduate studies (2 Subjects bachelor)
Standard Course Duration
6 semesters
Course Start
Winter semester
Primary Language of Instruction
English, German
Admission
Restricted admission
Short Description
English Studies is offered as a teaching subject (or supplementary teaching subject) within the bachelor's programme Technical Education. As first subject, a vocational subject must be studied. Please note the subject combination options.
Students who take the subject of English Studies at Leibniz Universität gain in-depth knowledge of literature, cultural studies, linguistics and teaching methodology. Students expand on their knowledge of the English language in language practice courses, offered by native speakers at the English Department. At this department, students lean how to prepare term papers in English at an academic level.
During courses in literature and cultural sciences offered by the English Department, students learn about American, British and postcolonial literatures and cultures, and explore these in the social and political context of the present and the past. During linguistics courses, students gain knowledge about the structures of the contemporary English language and the historical development of these structures. English teaching revolves around the questions that arise concerning the teaching and learning of a foreign language.
Further Information on the website of the English Department (German language only)
Areas of Focus
American literature and cultural sciences
Applied linguistics
British classics
Cognitive linguistics
Gender
Language and literature teaching
Media
Postcolonial literature and cultures
Sociolinguistics
Teaching media
Transculturality/transnationality
Variational linguistics
Course Content
The study of English Studies is divided into introductory courses in which students gain basic knowledge, overview courses and advanced courses.
Students take language practice lessons in which they gain a fundamental knowledge of the English language, from widening their vocabulary and expanding on their knowledge of grammar to writing all kinds of texts.
Students on the Bachelor's degree programme in Technical Education acquire a solid foundation that is further expanded on in the Master's Teacher Training Course for Technical Education.
It is ensured during the degree programme that students gain the skills required to acquire knowledge independently.
Recommended Abilities
Love of reading
Love of linguistic expression
Critical faculties
Willingness to debate
Capacity for abstraction
Teaching skills
Career Opportunities
School
Language teaching at educational institutions
Media
Press activities for radio, newspapers and TV
Publishers
Possible Further Degree Programmes
Under certain conditions, admission to the following Master's programme is also possible. More detailed information can be found in the respective admission regulations. If you have any questions, please contact the course advice of the desired Master's programme:
Admission requirements and application
Admission Requirements
Some subjects in the Bachelor Teacher Training Course for Technical Education are restricted: English Studies (school subject: English), Food Science, German Studies (school subject: German), Politics, Spanish Studies, Sports.
Some subjects in the Bachelor Teacher Training Course for Technical Education are admission-free: Catholic Religious Education, Chemistry, Colour Technology and Interior Decoration, Computer Science, Electrical Engineering, Mathematics, Metals Technology, Physics, Plant Operations and Manufacturing of Wood Products, Protestant Religious Education and Site Engineering.
The exact admission requirements can be found in the admission regulations:
Application Deadlines
Bewerbungstermine bei einer Fächerkombination mit mindestens einem zulassungsbeschränkten Fach:
Studienanfängerinnen und Studienanfänger
(Bewerbung ins 1. Fachsemester - nur zum Wintersemester möglich)
aus Deutschland und der EU: 01.06.-15.07. des Jahres
aus Nicht-EU-Staaten: 15.04.-31.05. des Jahres


Studienfortsetzerinnen und Studienfortsetzer (Bewerbung in ein höheres Fachsemester)
alle: 01.06.-15.07. des Jahres zum Wintersemester
alle: 01.12.-15.01. des Jahres zum Sommersemester
Do you have questions about studying? We are happy to help!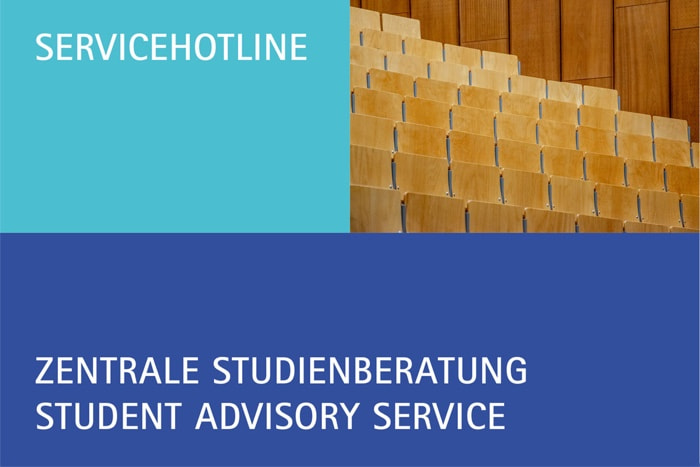 Student Advisory Services
Address
Welfengarten 1
30167 Hannover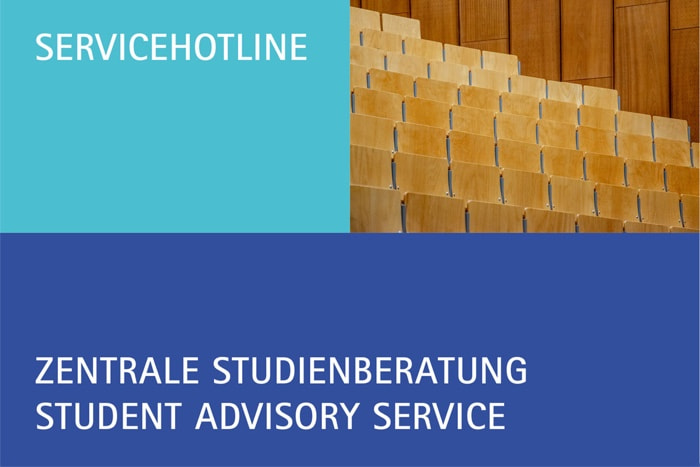 Student Advisory Services
Address
Welfengarten 1
30167 Hannover