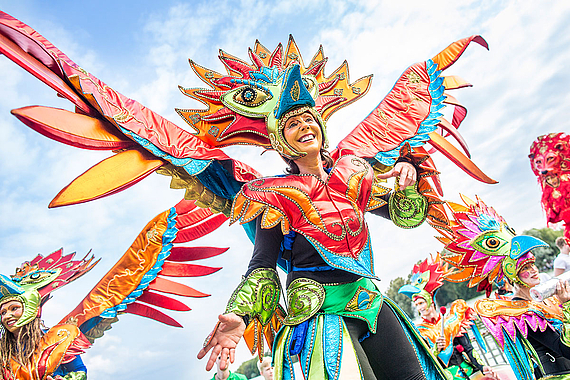 The many places full of atmosphere in Hannover also provide a suitable background for festivals of all different kinds. The city comes to life especially during the summer. Along the Maschsee Lake you can find stands and stages inviting you every evening for three weeks to stand or stroll. In the Herrenhausen Gardens artists of all kinds are waiting to entertain you between the hedges and statues on a sunny summer evenings. Comedians, puppeteers, acrobats, dancers, clowns and many other artists from all over the world enchant the audience at the "Little Festival in the Great Garden".
Most of the more than 34,000 tickets available beforehand are sold out very quickly. However, queuing at the box office rewards the visitor with a unique festival.
If you would like something a little more down-to-earth, then the world's largest Schützenfest (Marksmen's Fair) is right for you. Adults and young people from Germany and abroad stroll round between the shooting galleries, food stands and fairground amusements.
And there are almost always fireworks glittering as they are reflected in the Maschsee Lake, shining in unison with Baroque music or enchanting the visitors to the Schützenfest, making it even brighter.