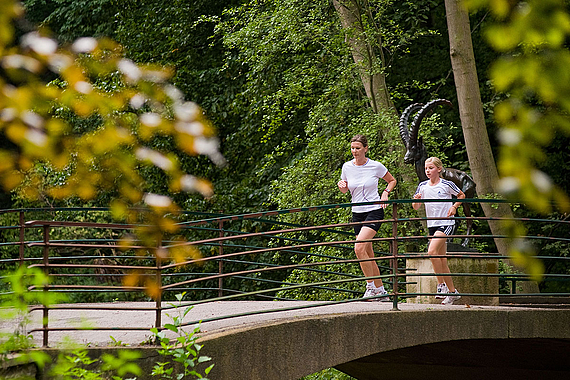 Hannover has much to offer regarding sport. Football plays an important part here. During the 2006 World Cup five games up to the round for a place in the quarter-final will be played in the newly developed AW D Arena. The preparations are in full swing. At the same time as the World Cup there will be a colourful festival in the whole of the city as well as numerous cultural events.
There is much on offer for amateur athletes, too. The paths along the Maschsee provide an ideal location for joggers, skaters and walkers. There is enough room for all of them. The two different sides of the Maschsee offer a great variety. On the western side there are shady trees, and the path passes rowing clubs and jetties, while on the other side one can find many people simply out for a walk, or others visiting beer gardens, ice cream stalls or the casino.
Hannover naturally also has a distinctive club culture. Every wish is catered for, whether badminton, tennis, ice hockey or handball.